Police hunt suspected gunman after two injured in north London
Police are hunting a suspected gunman after two people were injured during an incident in north London.
Witnesses reported that several shots were fired by the assailant in Essex Road, Islington, on Thursday night, with images from the scene showing apparent bullet damage to a bathroom shop window and a bus.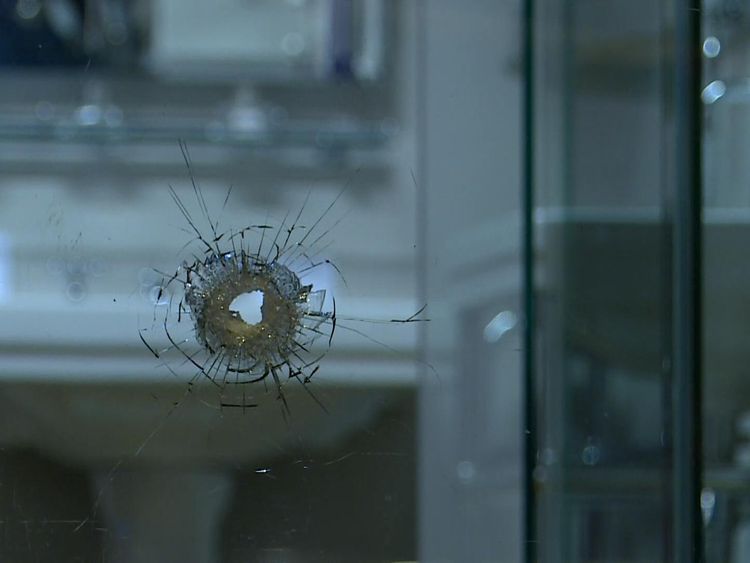 Armed police were deployed, but the Metropolitan Police said the suspect managed to flee on foot.
The road was closed until the early hours of Friday morning as officers investigated, but there have been no arrests.
"Police were called at approximately 9.30pm on Thursday to reports of shots fired on Essex Road in Islington," confirmed a Scotland Yard spokesman.
"Officers, including firearms officers, attended. A 34-year-old woman and a 40-year-old man were found suffering from minor injuries.
"The woman has been taken to hospital for treatment to a hand injury believed to have been caused by shattered glass. The man was treated at the scene by the London Ambulance Service.
"A bus sustained minor damage in the incident. The unknown suspect fled on foot."
London has seen a surge in street violence this year, with the number of knife and gun crimes rising.
Around 82 people are suspected to have been deliberately killed since the start of 2018.