Police ban hoodies and drill videos to disrupt gang activity in Essex town
Essex Police has introduced an innovative technique to disrupt gang activity in one of its town centres where it says residents are becoming too afraid to go shopping.
A group of young people is being banned from entering certain areas of the town of Grays and they are no longer allowed to wear hoodies, own more than one phone, make drill videos or interact with each other on social media.
The alleged gang members of a group called C17 are suspected of being involved in violence and the sale of drugs in the town but, in several cases, police do not have enough evidence to prosecute.
Instead, the Essex Police Raptor anti-gangs unit has targeted nine members of the gang and served them with civil court injunctions, banning them from three areas within the town.
C17 has only come onto the police radar in the last 18 months and their arrival has been accompanied with "unprecedented levels of violence" with acid attacks and stabbings, according to the police.
The anti-gangs unit has recovered knives and guns along with stashes of cash and illegal drugs.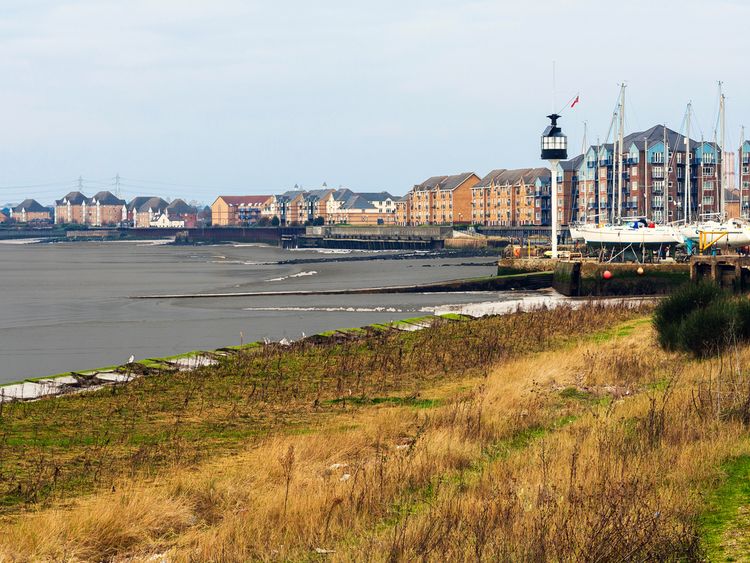 Dan Stevens from the Essex Police Raptor anti-gangs unit told Sky News: "What they've been doing is a lot of drug dealing and a lot of drug sales.
"We've seen a lot of youths recruited by this gang and it's them who are dealing the drugs. They have been attracted by the drill videos, the flash cash, the jewellery – and they are being led by the elders of the gang."
Offices believe the injunctions will help disrupt operations where they do not have enough evidence to prosecute the gang leaders and their recruits.
Sky News spoke to one of the alleged gang members, Billy Monteiro, who is facing an injunction.
He denies having any association with C17 and is appealing the injunction.
He said: "This is God's land. You can't ban anyone from God's land. They haven't got any evidence."
While the suspects complain of victimisation by this new tactic, some in the town centre told Sky News the police were not doing enough to get proper prosecutions.
But Essex Police and the council argue this is one way of having an instant impact on what is becoming a highly visible problem and it will help local people reclaim their town centre.