Plans unveiled for 1,000ft skyscraper in London with glass pods to view city
After towers called the Gherkin, the Cheese Grater and the Walkie Talkie, plans have been unveiled for a new 1,000ft skyscraper in London dubbed the Tulip.
If it gets the go-ahead, the building will be the tallest in the City of London and feature eight floors of attractions including a bar, restaurants and a "classroom in the sky".
Visitors will be able to ride in glass pods rotating on the outside of the building for a 360-degree view of the capital.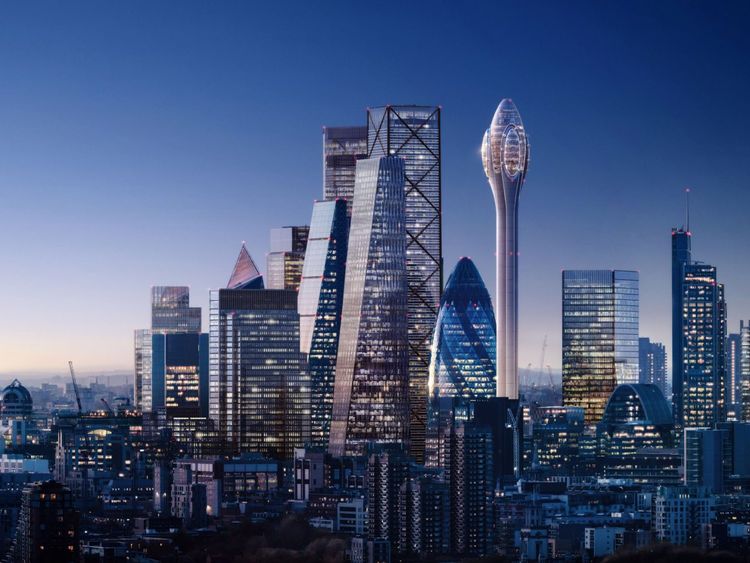 There will also be viewing galleries featuring sky bridges and internal glass slides.
The project has been proposed by architects Foster and Partners and expects to attract one million visitors a year.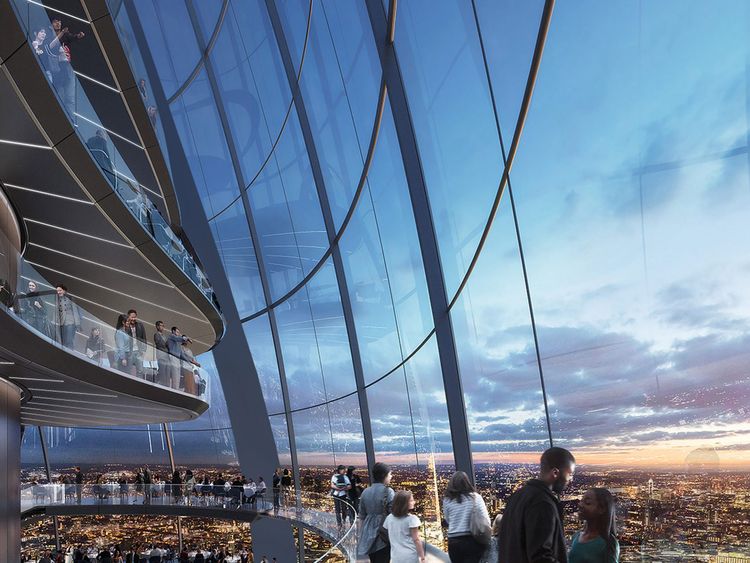 Sir Norman Foster said the structure, shaped like a bud on top of a 787ft stalk, is "in the spirit of London as a progressive, forward-thinking city".
"It offers significant benefits to Londoners and visitors as a cultural and social landmark with unmatched educational resources for future generations," he added.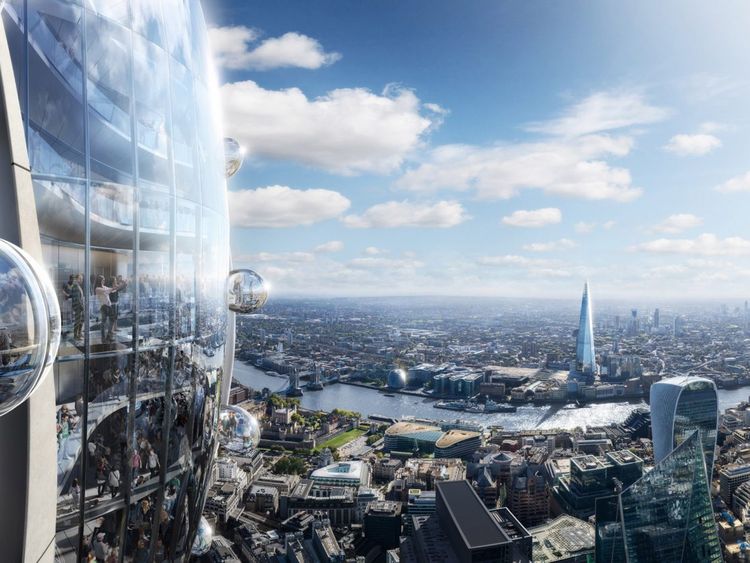 The tower, which would be located next to the Gherkin, will include an education facility offering 20,000 free places a year for pupils in London state schools to teach national curriculum topics.
Despite its peak being a few feet lower than the Shard, designs suggest the Tulip will have a higher viewing platform than the UK's tallest building.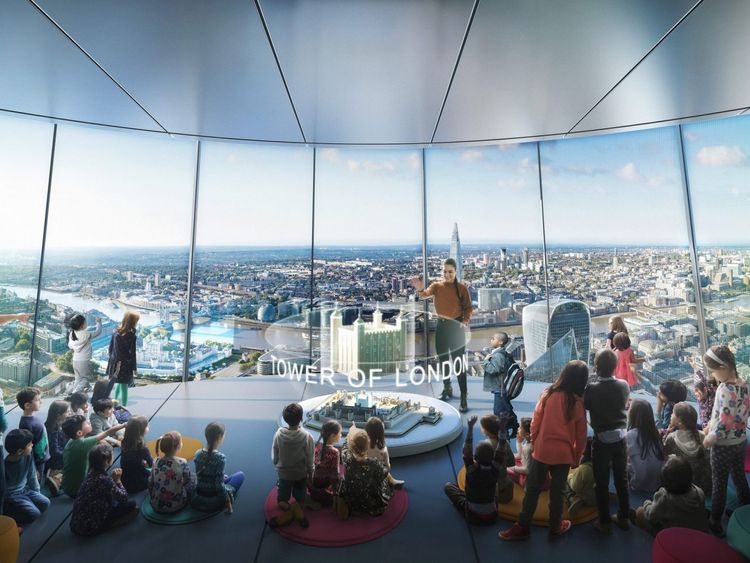 If it gets the green light from the City of London Corporation, the Tulip would be built by Bury Street Properties – part of the Brazilian banking billionaire Joseph Safra's empire which purchased the Gherkin in 2014 for more than £700m.
His son Jacob J Safra said the proposed skyscraper's "elegance and soft strength complements the iconic Gherkin".
"We are confident in London's role as a global city and are proud to offer its schoolchildren a state-of-the-art classroom in the sky to appreciate London's history and dynamism," he said.
If planning permission is secured, construction on the Tulip could begin in 2020 with an opening date in 2025.