Pedestrian dies in car crash after police chase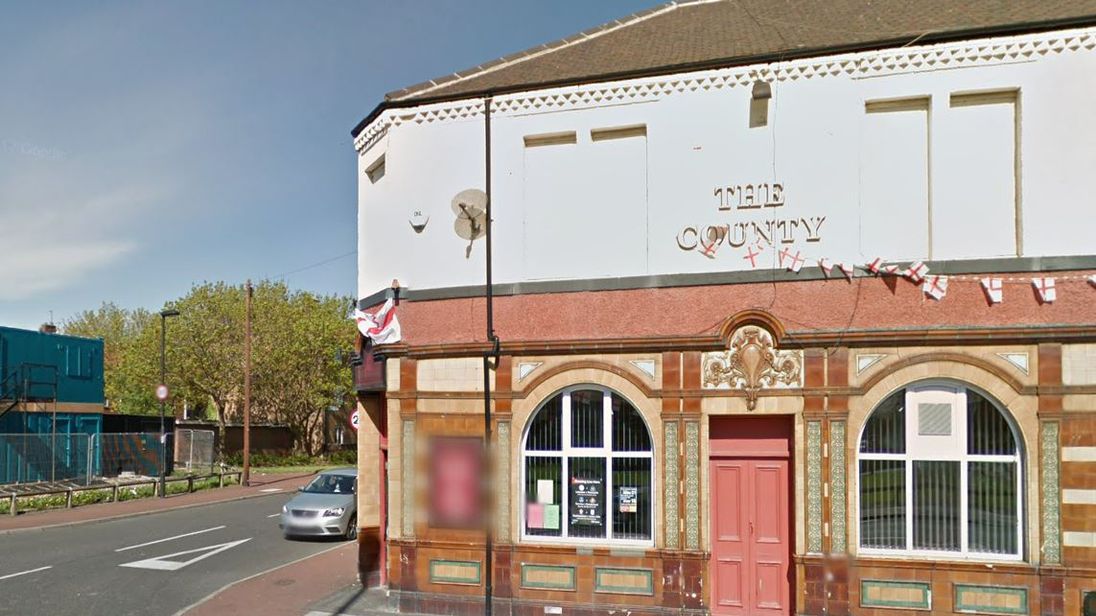 A man has died after being hit by a car that was previously involved in a police chase.
The 54-year-old was hit outside the County Hotel Pub in Newcastle by a VW Passat that had previously been followed by police.
Officers targeted the car because it was linked to two other vehicles that had been abandoned with damaged windscreens.
They followed it for a short time before losing sight of it, according to police.
"Officers signalled for it to stop, and a short pursuit began, but the Passat drove off and officers lost sight of the vehicle," a spokesperson said.
"A short time later, officers received a report that the vehicle in question had collided with two pedestrians at the County Hotel pub on Walker Road.
"At the time of the collision, officers were not in pursuit of the vehicle."
The incident has been referred to the Independent Office for Police Conduct, the spokesperson said, as is usual in incidents of this nature.
The three people in the vehicle were taken to hospital, according to local media along with two pedestrians, of whom one died in hospital.