Ousting Commons Speaker John Bercow would be a 'cop-out', John McDonnell says
Getting rid of Commons Speaker John Bercow over bullying allegations would be a "complete cop-out", John McDonnell has said.
The Labour shadow chancellor told Sky News it was up to parliament as a whole to "take responsibility now, both for what's happened and how it can change".
It comes after a damning report criticised "institutional failings" in the House of Commons, which allowed a culture of "deference, subservience, acquiescence and silence" and permitted abuse to happen.
The report from former High Court judge Dame Laura Cox concluded that victims had lost faith in the Commons leadership to deliver the change necessary to root out abuse.
Its findings have piled the pressure on Mr Bercow, who himself has been accused of bullying staff members.
The Speaker strenuously denies the claims.
When asked about the controversy engulfing the Speaker, Mr McDonnell said: "To try and shift the responsibility from all of our shoulders onto one man I think is a cop-out.
"I think we've all got to sort this out – it isn't just down to one man, I think it's the whole of parliament.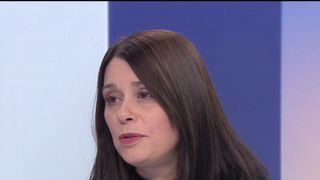 "And we should all take responsibility now, both for what's happened and how it can change."
When pushed further, the shadow chancellor responded: "For now, I think what will happen is if we simply say 'let's get rid of the Speaker and that will be it' – that will be a complete cop-out.
"What we've got to do is tackle this together as a whole body of people."
Another senior Labour figure, shadow foreign secretary Emily Thornberry has also thrown her support behind Mr Bercow.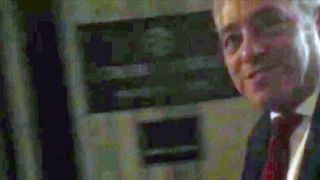 She told Sky News last week that it was "absolutely not the right time to be changing Speaker", comments that sparked a backlash.
On Wednesday, the Commons hierarchy announced it had accepted the recommendations of Dame Laura's report.
This includes allowing historical claims to be investigated, which opens up the Speaker to an investigation into the allegations against him.
Speaking in the Commons chamber on Thursday, Mr Bercow said its leadership have "heard and are willing to change".
Mr Bercow told MPs he wanted he wanted parliament to become a "safe place, a haven for staff".
"We need to create an internal movement which looks at everything and everyone and ensures that we all treat each other with respect," he said.
"We know that more than 200 people came forward to give their testimonies to help Dame Laura form her opinions and we owe it to each and every one of them to get this right.
"Specifically I am very keen to see the establishment of an independent body to hear and adjudicate on all allegations of bullying, harassment and sexual misconduct as soon as possible.
"Knowing that there is a safe place, a haven for staff and members of parliament to approach when things go badly wrong, should send out the strongest signal yet that we are listening, we have heard and we are willing to change."
MPs will have the opportunity to debate Dame Laura's report on 5 November, Commons leader Andrea Leadsom has announced.