Number of 'poor care' deaths and harm of babies and mothers at NHS Trust being reviewed rises
The number cases being reviewed of babies and mothers who may have died or been harmed because of 'poor care' at a hospital trust has risen.
Some 23 cases were identified last year as part of an investigation into maternity failings at the Shrewsbury and Telford Hospital Trust.
It has been confirmed to Sky News the number of cases being examined has increased since the review was first commissioned.
The number of investigations has trebled to at least 60, according to a report in the Health Service Journal (HSJ).
The Journal reports that Trust "has had six separate reviews commissioned into its maternity services with at least 60 cases identified".
It claims an internal "legacy review" identified "dozens more cases of poor care".
Dr Kathy McLean, the executive medical director and chief operating officer at hospital regulator NHS Improvement, confirmed to Sky News the independent review is examining "the 23 historical investigations identified in April 2017, as well as investigations that have been highlighted since then."
Families are now calling on Health Secretary Matt Hancock to widen the independent inquiry, known as the Ockenden Review, ordered by his predecessor, Jeremy Hunt, in 2017.
The rise in cases has prompted concern the failings could be worse than at Morecambe Bay hospital trust in Cumbria, where the avoidable deaths of 11 babies and one mother were identified.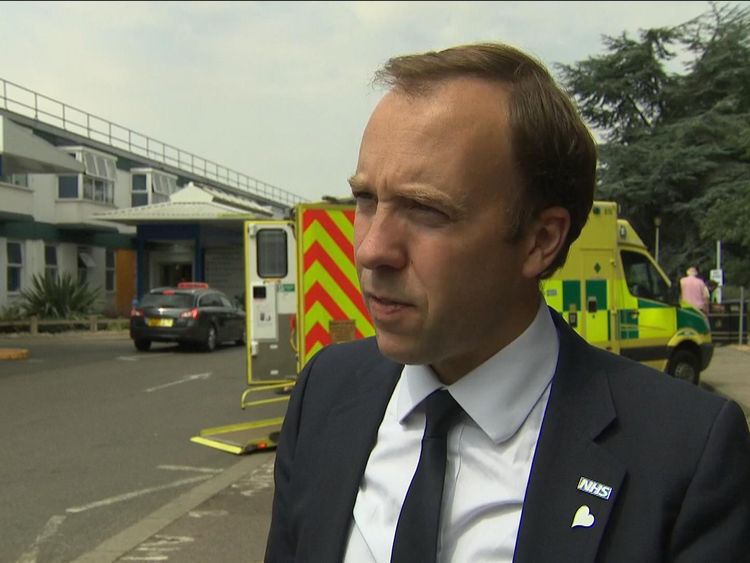 The deaths of babies and mothers during childbirth are the subject of a large number of the 23 cases being looked at in the Ockenden Review.
The remainder deal with babies who have suffered lifelong harm.
It has been alleged the harm and deaths were avoidable, with families claiming they were let down by failings at the Trust.
Sky News tried to contact the Shrewsbury and Telford Hospital Trust but no one was available to comment.
In 2017, it was confirmed at least seven babies died at the Trust between September 2014 and May 2016 – the deaths were deemed to be avoidable.
The number of cases continued to rise, eventually more than tripling.
The Trust has previously offered its "unreserved" apologies to parents who lost babies there and then health secretary Jeremy Hunt ordered a review into the deaths in January 2017.
Pippa Griffiths died the day after she was born from a preventable infection that was missed by midwives.
Like most women in the UK her mother Kayleigh had not been tested for Group B Strep during her pregnancy and had been provided with very little information about the condition.
Soon after Pippa was born Kayleigh noticed her breathing was laboured and her hands and feet were cold. She contacted midwives but had no idea that the symptoms could be as serious as they were.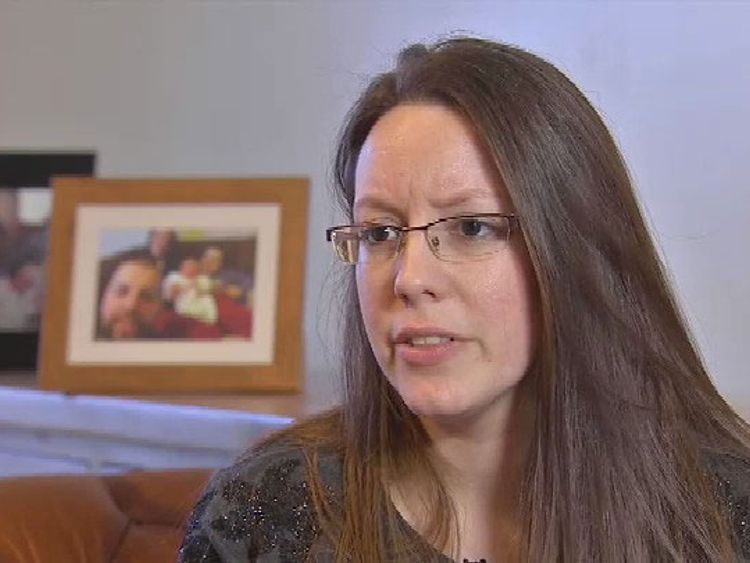 "I was just holding her, she was asleep and I noticed that I couldn't hear her breathing anymore," Kayleigh told Sky News in 2017.
"I looked down and there was nothing, she was lifeless."
One-day-old Pippa was rushed to hospital but couldn't be saved. Her parents later learned she had died of meningitis caused by Group B Strep.
Kayleigh believes if she had been given more information during pregnancy she would have recognised the symptoms.
"It just wasn't flagged up as being any real sort of risk," she said.
"We're never going to get first words, first steps, first days at school, it's all been taken away. There's no reason why she shouldn't still be here."
The Shropshire investigation is being overseen by NHS Improvement and Donna Ockenden, a senior independent midwife.
Dr McLean said: "Our independent review will consider everything it can to ensure Shrewsbury and Telford Hospital NHS Trust is equipped to learn from the previous failings in its maternity and neonatal services.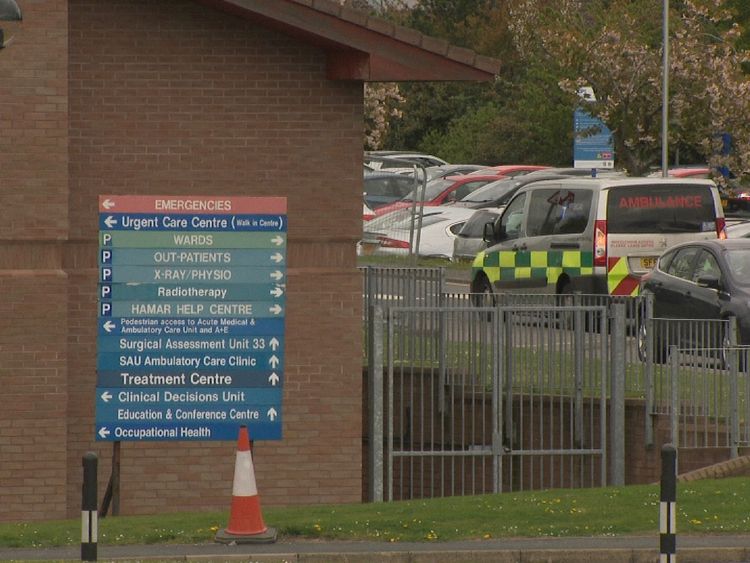 "This includes continuing to examine the 23 historical investigations identified in April 2017, as well as investigations that have been highlighted since then.
"Working with CQC and others, we will ensure the trust has the right support in place to continue to improve its services for patients."
A Department of Health and Social Care spokesperson said: "We take any patient safety concerns extremely seriously – we have asked NHS Improvement to investigate whether further cases at Shrewsbury and Telford should be considered as part of the Ockenden Review, as well as assurance that the Trust has taken steps to improve maternity services since these issues came to light in 2016."
The HSJ also reports the Trust has been issued a warning from the Care Quality Commission, who are investigating concerns that patients in other departments are being treated like "animals and cattle" in "unsafe, demeaning, undignified, and disgusting" conditions.
It is understood Simon Wright, chief executive for the trust, said the trust accepted the CQC's findings and had a plan to address them.
He told the Journal: "Our teams work incredibly hard every day of the year to care for the 500,000 people of Shropshire, Telford & Wrekin and Mid Wales that we serve, and I and the Board will be doing everything in our power to make sure they can deliver that care in the safest and kindest way possible."