Novartis places 400 UK jobs at risk in Grimsby exit plan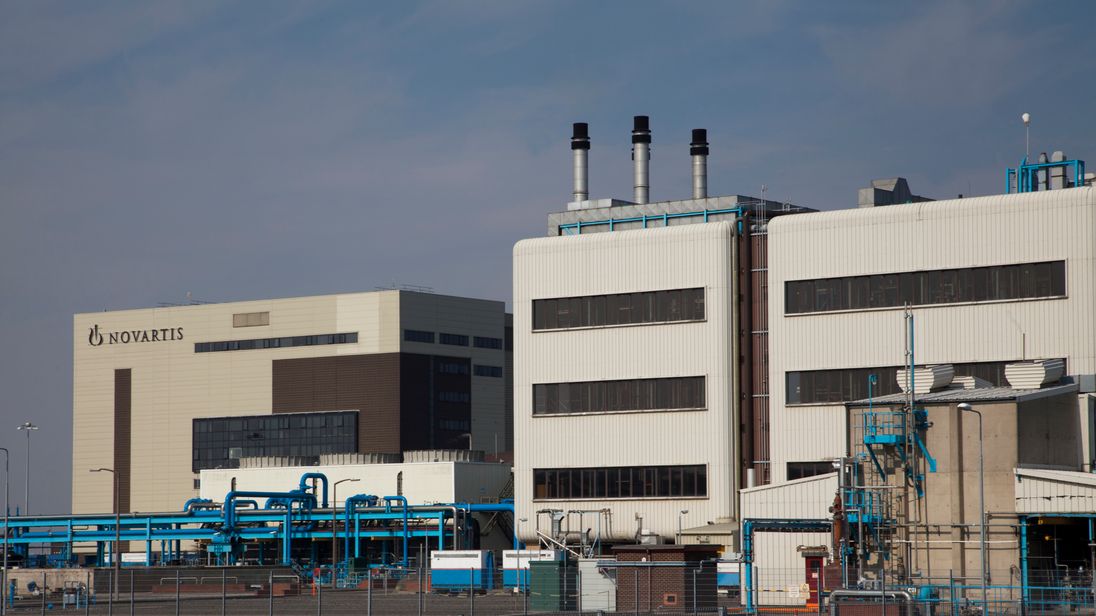 Novartis is planning to cut almost a quarter of its UK workforce under a "global transformation" programme that could see 2,200 jobs axed.
The Swiss pharmaceutical firm said it was looking to close its manufacturing facility in Grimsby by 2020 – placing 395 directly employed staff and some additional contractors at risk.
The bulk of the total job losses would be in Switzerland, the company announced.
It said there was no Brexit link in the decision to leave Grimsby, where it produces healthcare drugs, insisting it was related to its previously announced shift towards new products – which has already led to job losses in the US and Japan.
Haseeb Ahmad, Novartis UK president, said: "Novartis has been a part of the Grimsby community for many years so this has been a very difficult decision.
"The Grimsby site is an effective, well-running operation that is testament to the hard-working and dedicated employees.
"We will treat every employee with the utmost respect, sensitivity and fairness during this difficult time.
"This decision has been made alongside broader changes to our business globally, and as a result of the changes in our product portfolio which now focuses on more specialised medicines, reflective of today's changing healthcare needs."