National Trust demands explanation over Nazi memorabilia on sale at event on its land
An "urgent explanation" has been demanded by the National Trust over an event on its land that featured Nazi memorabilia.
The matter came to light after a complaint was made by a visitor to the living history event on land belonging to the trust close to Lacock Abbey in Wiltshire.
The Lacock at War event, which features re-enactments, people in authentic military dress, demonstrations and traders selling Second World War memorabilia was attended by about 8,000 people.
One guest expressed her horror when she saw Nazi memorabilia being sold as well as an original Star of David arm patch that Jews were forced to wear in Nazi Germany.
Speaking to The Sun newspaper, she said she cried when she saw people in German military uniforms.
She added: "It was fascist fetishism. People were posing with these 'soldiers'."
The National Trust leases the land to the local parish council and said it had asked for an explanation from the event's organisers.
A spokesman said: "The event was organised by the Military Vehicle Trust (MVT) and included uniforms and materials, which understandably caused distress and led to a complaint.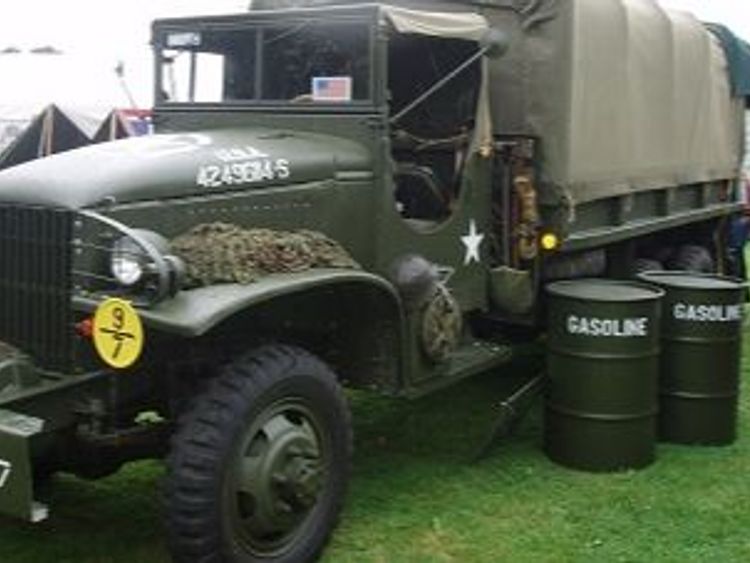 "We will make it very clear to the MVT that these displays were insensitive, unacceptable and should not be repeated.
"The event took place on the village playing field, which we lease to Lacock Parish Council.
"The Trust has no direct involvement in the event itself."
However, the West Wiltshire Military Vehicle Trust denied that anyone was dressed in Nazi uniforms and said only German soldiers were depicted.
Secretary John Wardle said: "One of the traders was selling Nazi memorabilia.
"There's nothing illegal about selling Nazi memorabilia.
"There were no Nazis at the event – there were people dressed in German uniforms but they weren't Nazis."
Mr Wardle, who said no one wearing a Nazi or SS uniform is allowed to attend the organisation's events, said they had never had any complaints in all the seven years they have been running the event.
He added the complainant was American and he said he was aware it was illegal to sell Nazi memorabilia in the US.