MP who resigned Labour whip considers triggering by-election
A prominent MP who ditched the Labour whip – calling the party a "force for anti-Semitism" – has revealed he could resign and trigger a by-election.
Frank Field said he was "obviously thinking" about resigning from the Commons so he could stand again as an independent candidate.
The Birkenhead MP, who has been in parliament for 39 years, said he would prefer to stand as the Labour candidate in a general election.
He told The Times: "It's been a horrible decision to come to but I ought to consider options.
"I want to stand as the Labour candidate for Birkenhead but, if not, I will stand as the independent Labour candidate and if the electorate doesn't want me then that is a very noble way to go."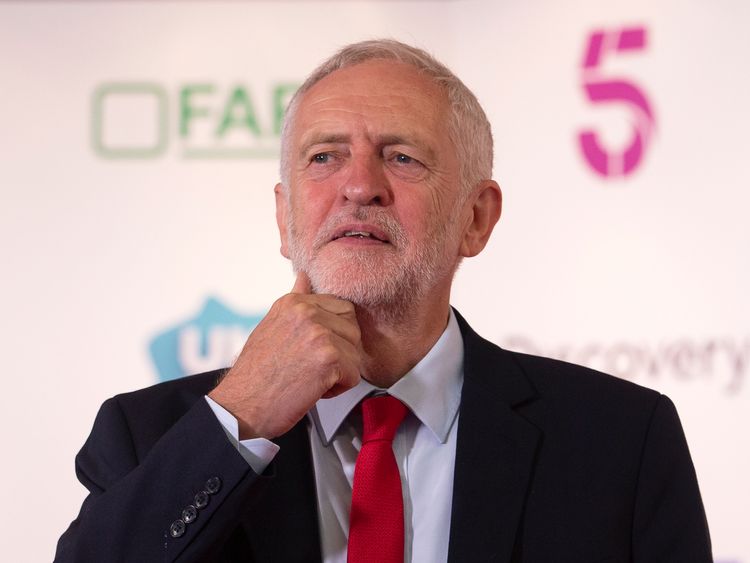 He later told Sky News: "People have accused me – the same people, there are not many but one or two saying I should have a by-election – have also been saying how wicked and destructive this is and time-consuming for Labour not being able to concentrate in getting our own message against the government.
"If I called a byelection the same old people would say 'there he is again being destructive'."
On Thursday, shadow justice secretary Richard Burgon said MPs who were elected under a party banner but quit to become independents should "ask for their constituents' consent to continue to represent them on a different basis".
Politicians who are elected as Labour MPs by their constituents and who then leave the Labour Party should do the right and respectful thing and call a by-election straight away. They should ask for their constituents' consent to continue to represent them on a different basis.

— Richard Burgon MP (@RichardBurgon) August 30, 2018
Mr Field quitting the Commons would likely upset the delicate parliamentary arithmetic around Brexit.
One of the few Labour MPs who backed the government in a series of crunch votes on leaving the EU, his departure would mark the loss of potentially significant votes for Theresa May.
Mr Field lost a no confidence vote by local party members over his support for the prime minister, and all eyes are on other Labour Brexiteers to see whether they will follow him out of the party.
It comes after the 76-year-old resigned the whip over a "series of attempts" by leader Jeremy Corbyn to deny previous statements he made were anti-Semitic.
The work and pensions select committee chair said soldiers fought in the Second World War to "banish these views" but that the Labour leadership was "doing nothing substantive" to address the "erosion of our core values".
He called on Labour to "regain its position as being the leading force against racism in this country".
A spokesman for the leader's office said: "Jeremy Corbyn thanks Frank Field for his service to the Labour Party."
Deputy leader Tom Watson called the departure a "serious loss" and said it "reflects both the deep divisions in the party and the sense of drift engulfing us".
"It is a major wake up call," he added.