Mothercare axes hundreds of jobs in head office shake-up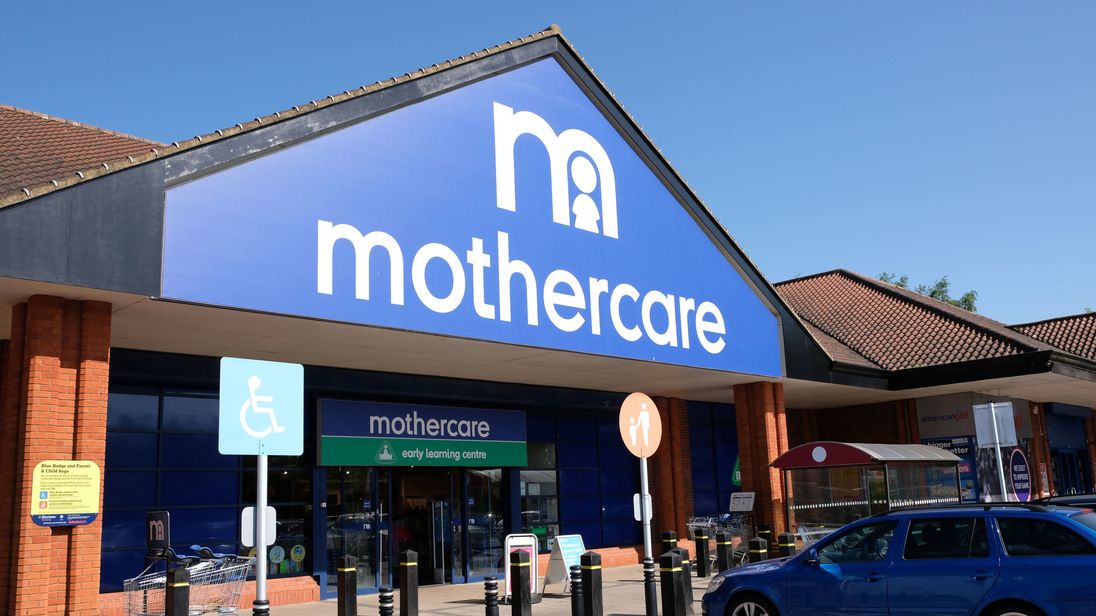 Mothercare is axing hundreds of head office jobs as it seeks to meet a £19m cost-savings target outlined in a rescue plan struck with creditors earlier this year.
Sky News has learnt that the struggling retailer informed about 200 staff on Wednesday morning that their jobs would disappear as part of a restructuring.
The net job losses are expected to total roughly 150, with 50 new roles being created in the reorganisation.
The redundancies, which form part of a restructuring approved by financial stakeholders in July, provide the latest grim confirmation of the troubles confronting bricks-and-mortar retailers.
Mothercare, which has been struggling for years, said during the summer that it would close 60 stores, leaving it with an estate of just 77 outlets – 19 of which will be on reduced rental terms.
It also raised £32.5m from investors to support its turnaround efforts.
The company took the extraordinary step of rehiring the chief executive it had sacked just five weeks earlier, and secured the backing of its pension trustees for revised funding arrangements.
In addition to the head office redundancies communicated to staff on Wednesday, roughly 800 jobs will disappear as a result of the shop closures.
Mothercare's move to slash its physical footprint followed that of New Look and Carpetright, and has been joined in recent days by Debenhams, which said it would seek to close 50 department stores within five years.
Philip Hammond, the Chancellor, announced a limited package of support for independent retailers in his Budget on Monday, as well as a creating a 'Future High Streets Fund', but did little to address the concerns of nationwide chains.
Despite its status as one of Britain's most prominent retailers, Mothercare is now a stock market minnow, with a market capitalisation of just £66m.
In a statement issued to Sky News on Wednesday, a spokesman for the company said: "We have today been communicating with our staff regarding the next stage of Mothercare's transformation to ensure we have a sustainable, global brand which can be the leading global specialist for parents and young children.
"This follows the comprehensive measures taken in recent months to provide a renewed and stable financial structure for the group."
The spokesman added that the company was now creating a separate corporate entity called Mothercare Global Brand responsible for "developing the Mothercare strategy, maximising the value of our global brand, designing own-brand products and acting as the custodians of the brand".
"Under these proposals the UK business will operate with the discipline of one of our international franchisees with the autonomy to focus its offer on an in-depth specialist knowledge of its domestic market."
It said it would be "supporting our colleagues throughout the consultation process".