Missing plane: Police prioritise theory Emiliano Sala used life raft | UK News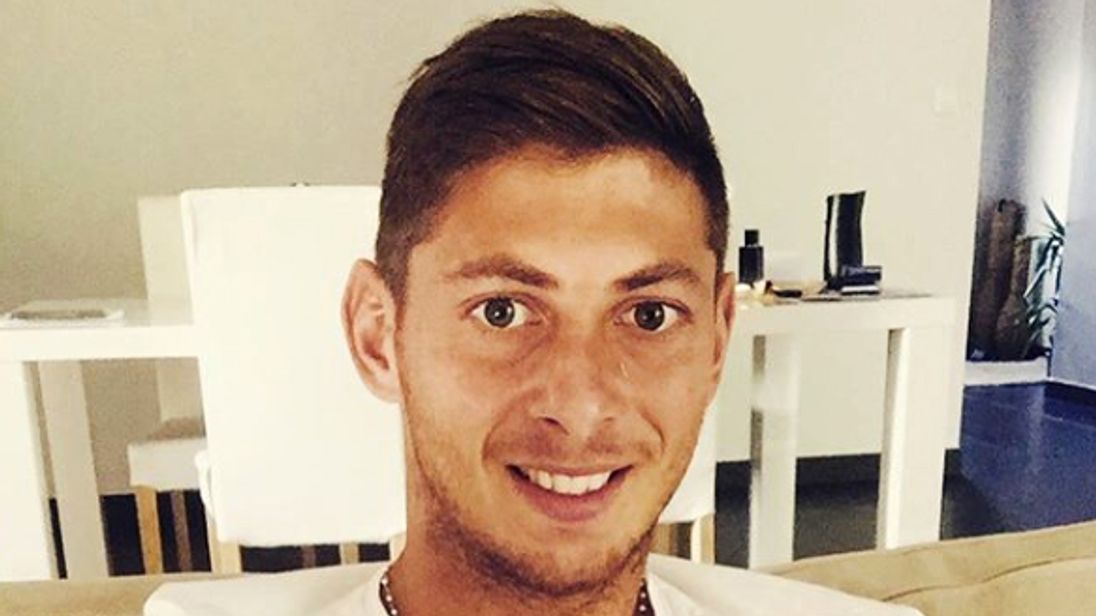 Police searching for the plane carrying footballer Emiliano Sala are prioritising the theory that he and the pilot made it on to a life raft.
The search has resumed for Cardiff City's £18m new signing after the light aircraft he was travelling on from Nantes disappeared over the Channel.
Guernsey Police said it was looking at four possibilities for the fate of the plane including that it landed on water, with Sala and the pilot making it onto a life raft that was known to be on board.
The other options the force is considering are:
:: The plane landed elsewhere but has not made contact
:: The plane landed on water and Sala and the pilot have been picked up by a passing ship
:: The plane broke up on contact with the water, leaving them in the sea
"Our search area is prioritised on the life raft option," a police statement said.
Police previously warned that the chances of passenger survival were "slim" if the aircraft landed on water.
Concerns were raised when the 28-year-old forward failed to respond to messages on social media after reports he had been travelling to the UK on Monday.
The Argentinian, who had played in France since 2012, made Cardiff City history when he was bought for a record fee of £18m on a three-and-a-half year deal from Nantes at the weekend.
More follows…