Mill Hill school seeks legal action over rapper Stefflon Don's explicit music video
A prestigious private school is seeking legal advice after complaints a rapper hired out its grounds for an explicit music video.
Mill Hill School, where fees are up to £30,000 a year, apologised for the video that features English rapper Stefflon Don swearing, showering and appearing to smoke marijuana.
Governors are investigating who signed off the agreement and how the "highly inappropriate" film was allowed to be made at the school.
A representative for the 26-year-old artist from Birmingham has been contacted for comment but none had been received at the time of publishing.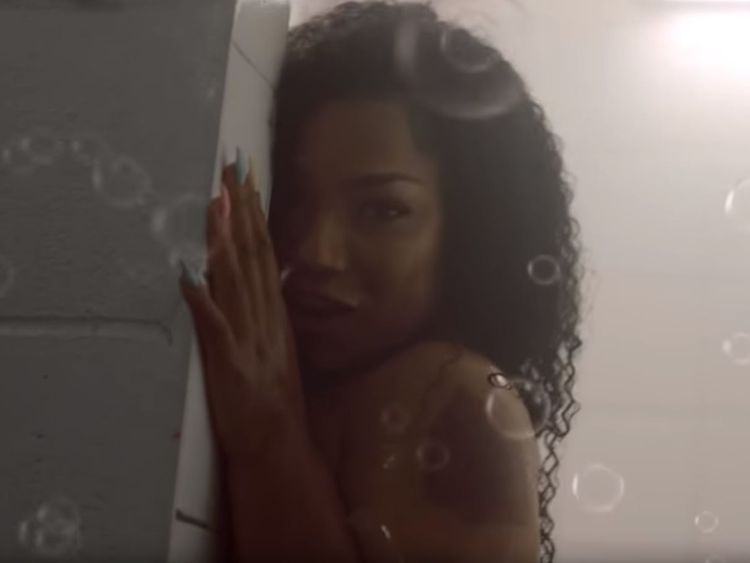 The video shows Stefflon Don arriving at a new school and being targeted by bullies.
She is accepted when she pours chemicals into their beaker at a science lesson and later at a football match when she launches a sweary tirade at a girl she accuses of diving.
Other scenes include her rapping into the camera surrounded by bubbles in a shower, and sharing what appears to be marijuana with friends in a dormitory.
Mill Hill admitted the school had been hired, but stressed all deals require that "parties should not bring the school into dispute".
"We are seeking legal advice on the matter," a spokesperson confirmed to Sky News.
Permission for location shooting is only to raise money for the school "in accordance with its charitable objectives", it said, adding: "We sincerely apologise for the offence caused and will ensure that this does not happen again."
The school had faced criticism from Chris McGovern, chairman of the Campaign for Real Education.
He said: "The message being sent by this video popularises everything which good schools should be against – drug-taking, swearing, and overt sexuality.
"These are all things which schools should be trying to guide pupils away from, not promoting them. Parents who are paying the fees for their children to go there will be appalled."
Don says in her song Family Ties she has "never smoked cigs, never smoked Mary Jane, but I get high on the thoughts in my brain".
It comes days after Mill Hill announced its headteacher was resigning, but denied it was related to the video.
Mrs Frances King is stepping down due to "a difference of views between the governors and head about the most effective way to lead and manage the foundation", according to a statement.