Michael Gove pledges to target food packaging with 'Natasha's Law' after Pret death
The parents of a teenage girl who died after suffering an allergic reaction to a baguette from Pret A Manger have said tougher laws on food packaging could be in place as early as next summer.
Natasha Ednan-Laperouse, 15, died after unknowingly eating sesame seeds in a snack she bought at a branch of the chain at Heathrow Airport on 17 July 2016.
Her family told an inquest last month that the fact the bread contained the seeds was not mentioned on the packaging – and the coroner agreed that there was a "risk that future deaths could occur unless action is taken".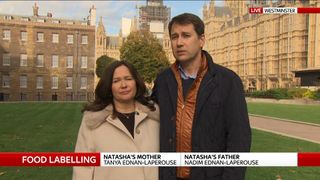 Father Nadim and mother Tanya have since been campaigning for new legislation and said they believed it would be introduced "much quicker than we anticipated" after a positive meeting with Environment Secretary Michael Gove.
"We had a really good meeting, he listened intently to our concerns about food labelling, and we've come away feeling that we've really been listened to," Mr Ednan-Laperouse told Sky News.
"He's given us some assurances as to the work he's going to do with immediate effect to prevent what has been a completely unacceptable death of a child from ever happening again."
Mr Gove told the couple that he wanted "Natasha's Law" to be introduced in 2019, with a full review to take place before Christmas and then a consultation.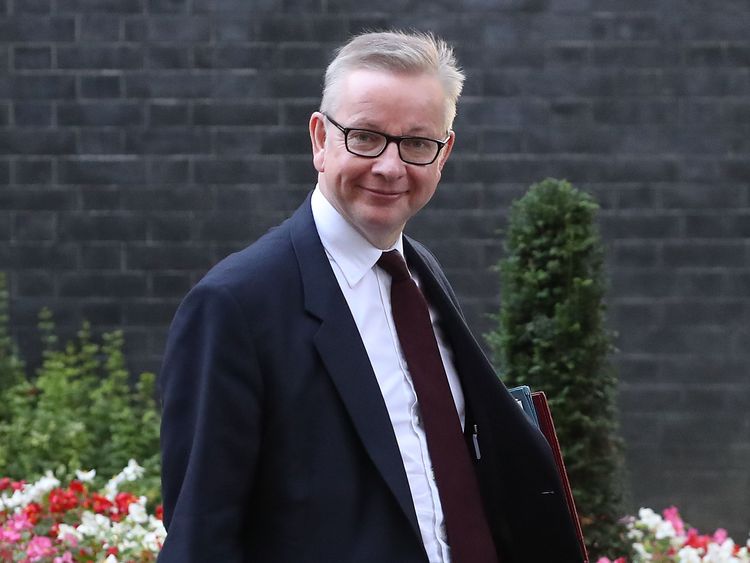 The family, from Fulham, west London, are calling for greater consistency in product labelling and want them to include complete allergen information.
"Currently it's a very weak law and is not fit for purpose," Mr Ednan-Laperouse said.
"There needs to be a level playing field for all businesses that make food, so that they have to label things in a standardised way and there's no chance of people falling into harm's way because of a label.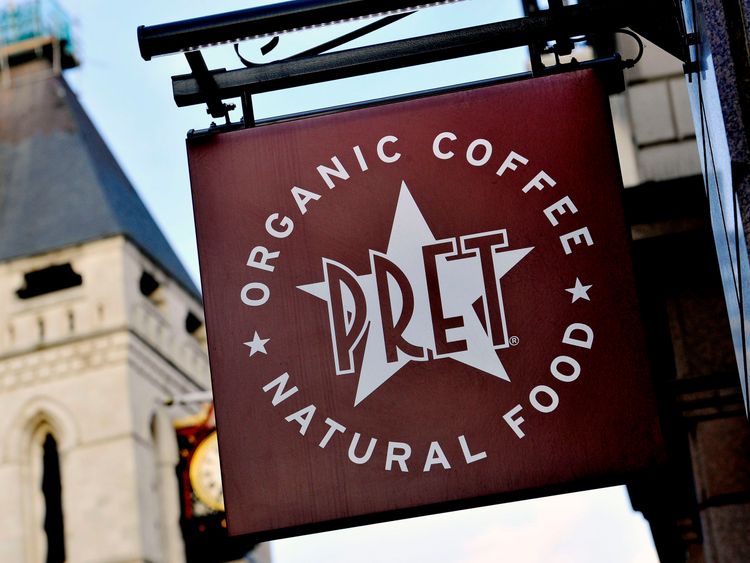 "It's only the recent inquest that has forced people to think again about how they operate, but it's not enough.
"We're out here campaigning because – although we can't have our daughter back, as tragic as that is – we have a fundamental belief that we have to somehow find some good from this tragedy."
Pret has already announced it will now include full ingredient labelling on all of its products, with the failure to label the baguette bought by Natasha having contravened the Food Information Regulations.
That rule allows for businesses to avoid full labelling requirements on food made in "local kitchens", but makes no distinction between small sandwich shops and large chains such as Pret.
Mr Gove has said he expects more companies start including full ingredient listings and allergy information on their food products before any new law is brought in to avoid any further tragedies.
Mrs Ednan-Laperouse told Sky News: "Natasha was so experienced in picking and choosing sandwiches, and leaving things if they didn't look safe.
"It's so important that this labelling law is the same right across the board so mistakes like this don't happen again."
The commitment from the environment secretary comes amidst an investigation into another death linked to an allergic reaction to a Pret sandwich.
Mother-of-five Celia Marsh died in December last year after eating a "super-veg rainbow flatbread".
It contained a yoghurt that was supposed to be dairy-free, but was found to be contaminated with it.
Her family have said they want answers and inquiries into her death are continuing ahead of a full inquest hearing.