Meghan's mother Doria Ragland helps Duchess of Sussex launch Grenfell cookbook
The Duchess of Sussex was joined by her mother at a Kensington Palace reception to launch a Grenfell cookbook.
Doria Ragland, who lives in Meghan's native California, joined the duchess and Prince Harry at the garden function on Thursday.
The mother and daughter have not been seen together in public since the royal wedding on 19 May.
However, there are reports Meghan has made a secret trip to Los Angeles to see her mother since then.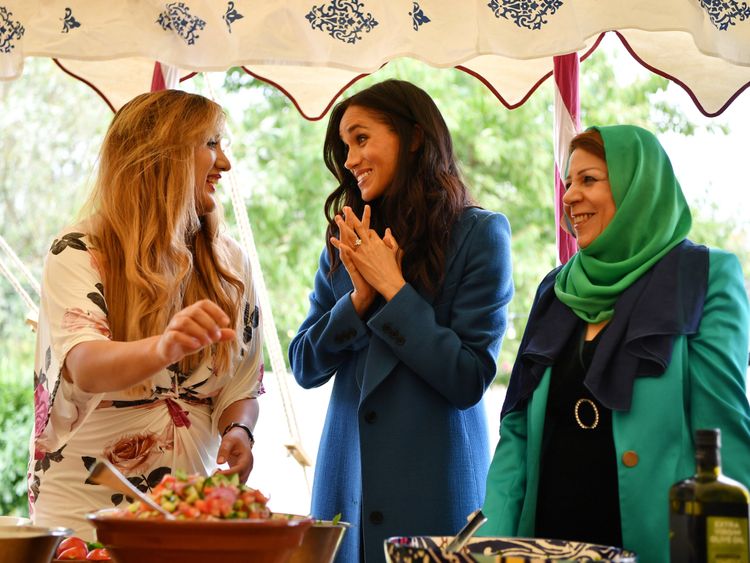 They looked happy and relaxed together as the duchess was reunited with women from a Grenfell community group who have been cooking together following the fatal fire last June.
Earlier this week Kensington Palace released a video of Meghan cooking with the women in support of the new recipe book – called Together: Our Community Cookbook – which aims to raise money to support the local kitchen.
Meghan came up with the idea for the book during her first of many visits to the Hubb Community Kitchen in North Kensington, just a couple of miles away from her new palace home.
As part of her first solo project since becoming a duchess, she thought the book could help fund the kitchen opening more than just two days a week.
Guests at the reception at Kensington Palace enjoyed dishes made by the women, many of which have been handed down through generations.
There was a large range on the menu, including coconut chicken curry, aubergine masala and a range of chapatis and sharing dips.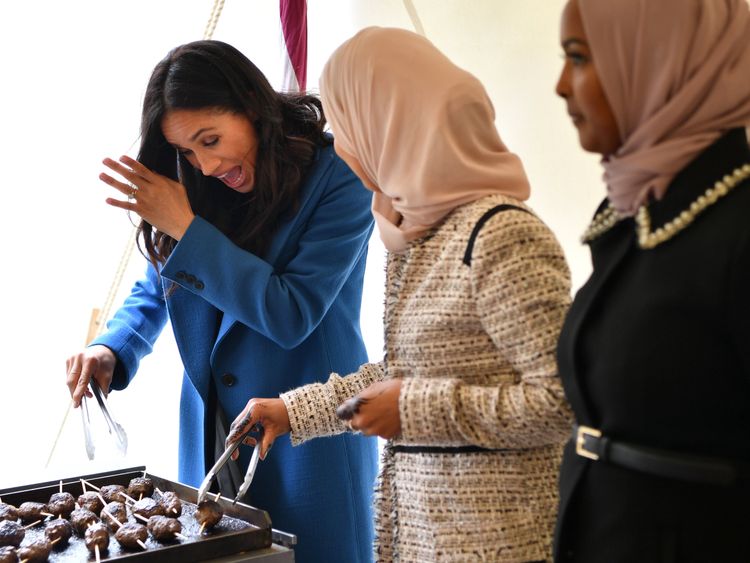 Caramalised plum upside-down cake and spiced mint tea was also served.
Meghan joined the women as they cooked the dishes and helped with preparing the feast before they all sat down with Prince Harry, Ms Ragland and their guests.
Guests included members of the local community, staff from Ebury Press, which is publishing the book, members of the Al Manaar Muslim Cultural Heritage Centre, where the kitchen is based, and staff from the Royal Foundation.