Meghan steps out without Prince Harry for first royal solo engagement
The Duchess of Sussex has completed her first solo engagement, looking every inch the modern royal.
Meghan was without Harry or any other members of the monarchy as she joined guests at the Royal Academy of Arts in central London.
The 37-year-old attended the opening of an exhibition of works from the Oceania region, with art from Melanesia, Micronesia and Polynesia encompassing the Pacific region.
The area covers islands including New Guinea, Easter Island, Hawaii and New Zealand.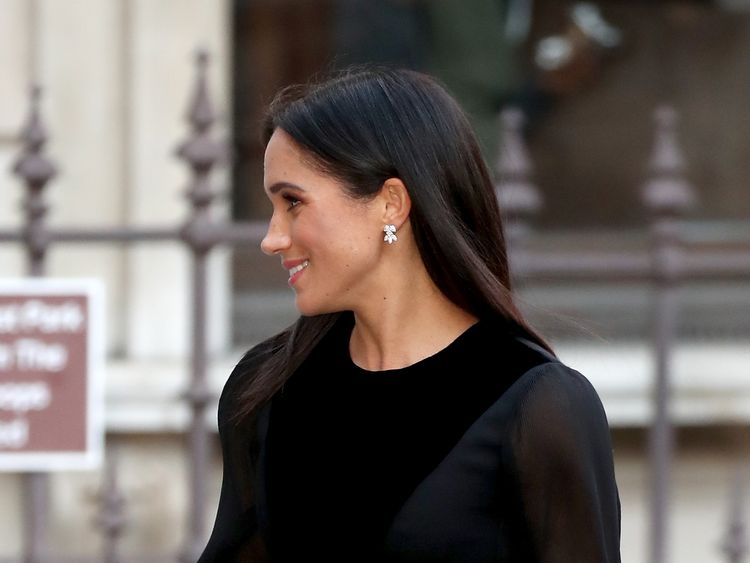 The Duchess of Cambridge Kate Middleton carried out her first solo engagement in October 2011, when she stood in for the Prince of Wales at a private fundraising dinner.
It came almost six months after her wedding day.
Meghan, who married Harry on 19 May, has completed her first solo engagement four months after her big day.
The exhibition marks the 250th anniversary of the Royal Academy, which was founded in 1768 – the year Captain James Cook set out on his first Endeavour expedition.
Meghan was due to meet the exhibition's curators, artists and descendants linked to the works on display.
She was also set to view a short performance by Ngati Ranana, a Maori cultural group.
Meghan and Harry are due to tour Australia, Tonga, Fiji and New Zealand in October.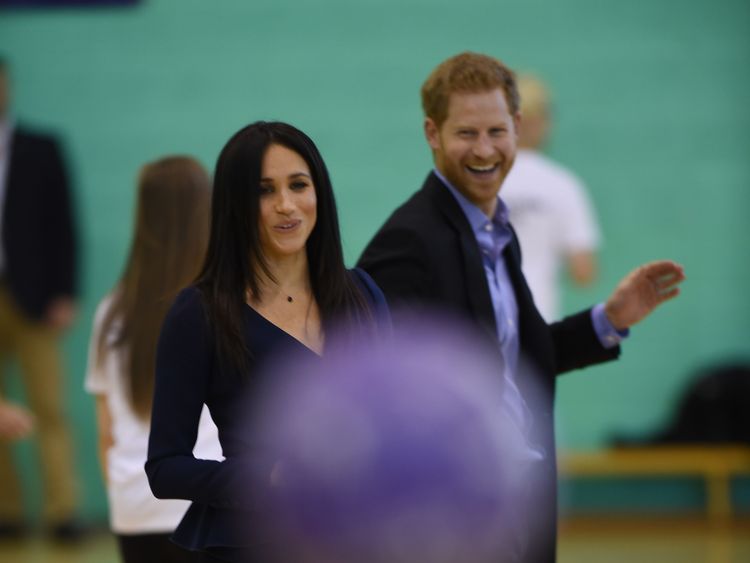 The Oceania exhibition at the Royal Academy of Arts will open to the public from 29 September to 10 December.
Meghan's visit came a day after she took to a netball court in towering stiletto heels.
Harry and Meghan celebrated the achievements of Coach Core students at a Loughborough University awards ceremony.
The couple showed their competitive streaks in a shoot-out, standing back to back as they picked a ball from a basket and threw it to a teammate to start a chain of passes that end with a shot on goal.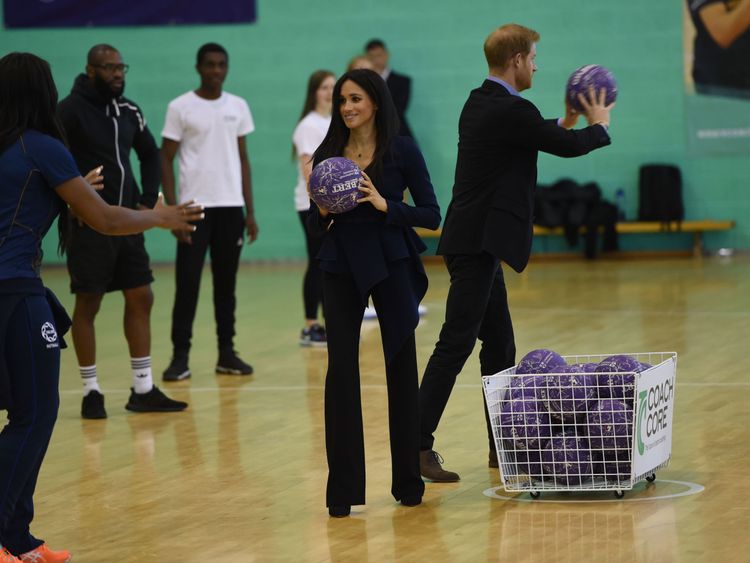 Coach Core graduate Isa Abdou, 20, from Birmingham said Meghan gave her team a pep talk urging them not to be nervous: "She told us to just be comfortable and relax, and she joked saying 'it's a competition, but not a competition'."
Harry's team were 3-2 winners of the shoot-out and at the end the couple put their arms around each other's backs.
The Duchess of Sussex revealed on Sunday that on her wedding day her "something blue" was from her first romantic encounter with Prince Harry.
Meghan, who had the material stitched inside her wedding dress, said: "It's fabric from the dress that I wore on our first date."