May set to return to Brussels after talks with EU fail to finalise Brexit deal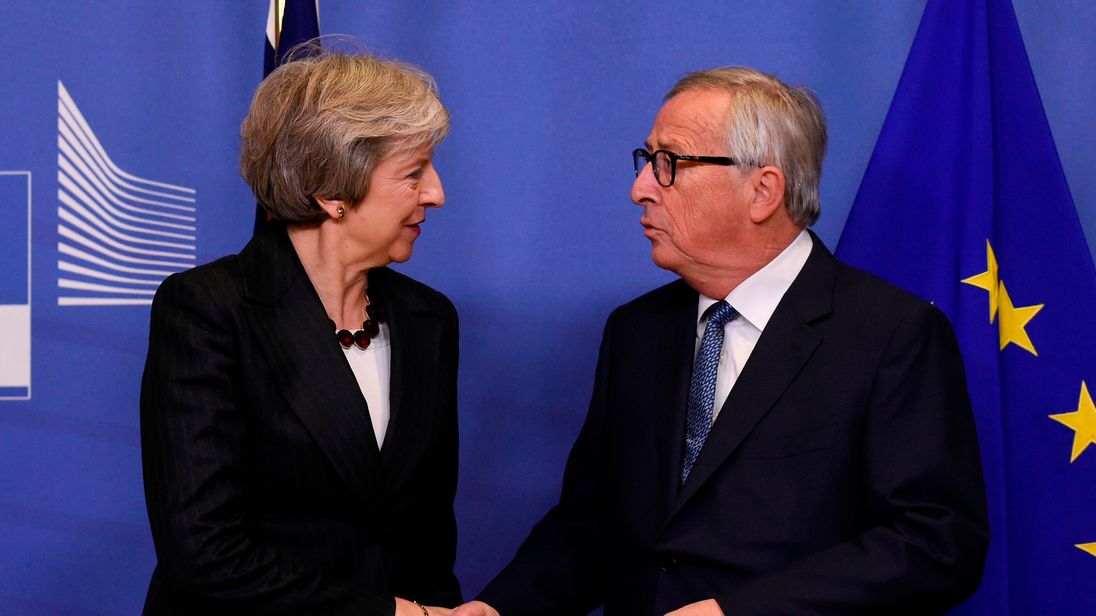 Theresa May will return to Brussels on Saturday for more Brexit talks after a meeting with Jean-Claude Juncker failed to finalise a key Brexit agreement.
The prime minister held talks with the European Commission president in Brussels to draw up a framework on the UK's future relationship with the EU.
But despite hopes of signing off on a deal tonight, a European Commission spokesman said the talks were making "very good progress" and "work is continuing".
Sky sources have said German Chancellor Angela Merkel is considering not turning up to the EU summit on Sunday – at which Mrs May's withdrawal agreement will be discussed – because she only wants to rubber stamp a deal.
That would pile more time pressure on negotiators as they race to agree on a non-binding political declaration on the UK's future relationship with the EU.
The prime minister is under pressure to improve the draft text in the eyes of cabinet ministers and Tory MPs.
The current document is just seven pages long, but senior ministers were shown a secret 20-page version that formed the basis of the meeting between Mr Juncker and Mrs May.
Earlier, the prime minister appeared to contradict herself over what will happen if MPs reject her Brexit deal in parliament.
During a fractious exchange at PMQs, Mrs May was asked by former cabinet minister Esther McVey if Britain would leave the EU "come what may".
She promised that "the UK will leave the EU on 29 March 2019".
But earlier in the session, when asked what would happen if MPs vote down the deal, Mrs May replied: "If you look at the alternative to having that deal with the European Union it will either be more uncertainty, more division or it could risk no Brexit at all."
More follows…