Man arrested in London after police officers stabbed with screwdriver
A man has been arrested on suspicion of attempted murder after a police officer was stabbed in the head with a screwdriver.
A second officer was stabbed in the arm during the attack in north London.
The officers had been called to a suspected burglary at about 4.45pm on Wednesday, the Metropolitan Police said.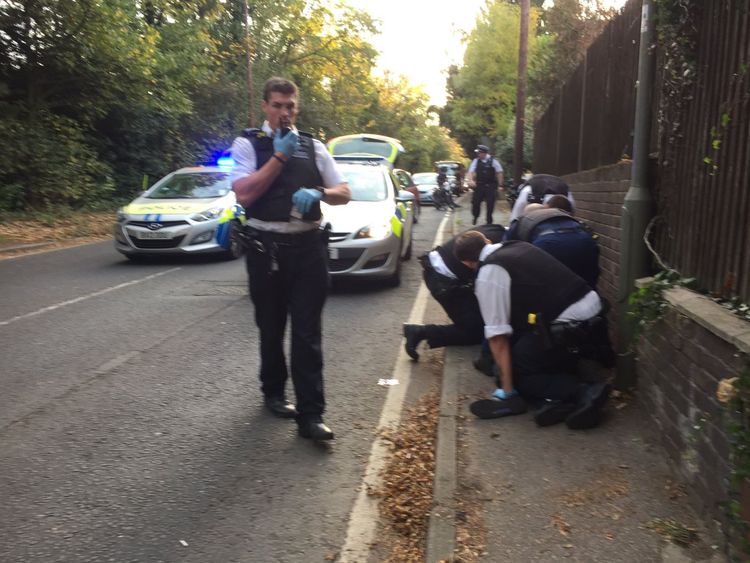 When they had arrived they were told a man was acting suspiciously and carrying a screwdriver in Lawrence Gardens, Barnet.
The police officers attempted to speak to the man, who then assaulted them.
:: London's surge of violence: 2018's victims
The injured officers were taken to hospital by ambulance. Neither is in a critical condition.
A spokesman for Scotland Yard said: "Two officers were assaulted by the suspect. One officer sustained head injuries and the other injuries to his arm caused by the screwdriver.
"The officers have been taken by the London Ambulance Service to a north London hospital for treatment. Their injuries are not life-threatening."
A man has been arrested on suspicion of attempted murder and taken to a north London police station where he remains in custody.