Luxury cars crushed as transporter crashes into bridge
Thousands of pounds worth of damage has been caused to several luxury 4×4 vehicles after the car transporter they were being carried on struck a railway bridge.
The top of a Range Rover was almost completely crushed after the accident at roughly 8am in Perth, Scotland, on Wednesday.
The windshield and roof of a second 4×4 was also badly damaged.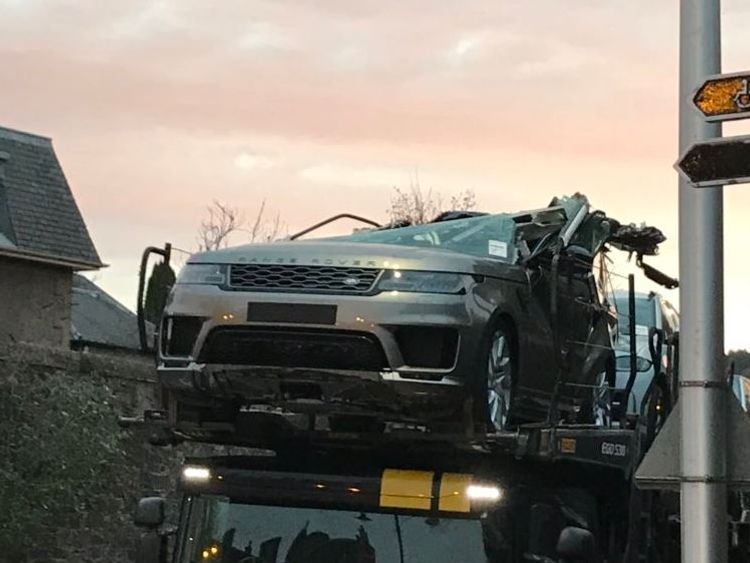 Police Scotland said no injuries were suffered in the crash and nobody was arrested.
The lorry driver appears to have misjudged the height of the bridge in Marshall Place.
Elaine Page, who witnessed the aftermath of the accident, told Sky News: "I was standing at the front door of Perth train station when I heard a huge booming metal crunching sound.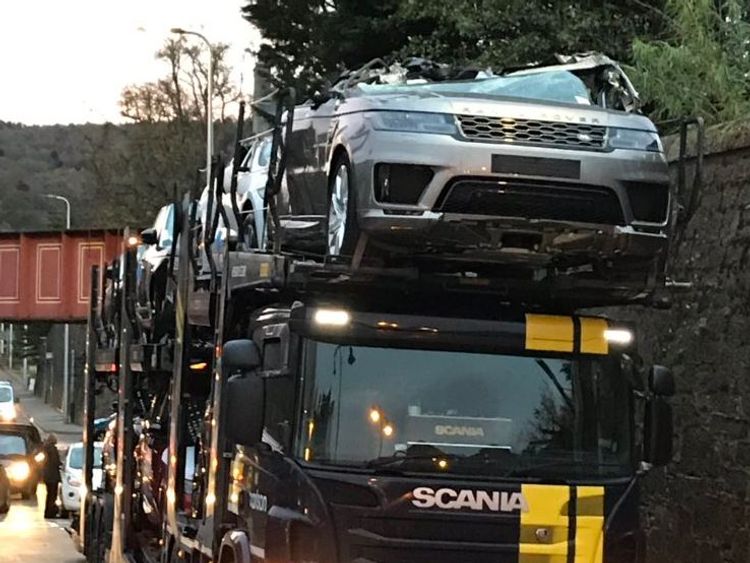 "I walked down the front and saw the lorry and debris scattered across the road."
Gareth Ruddock, who was driving through the area shortly after the crash, told Sky News: "I was driving past at around 8:25am and saw the lorry parked by the bridge with topless cars on top.
"Police officers and the driver were out with brushes collecting the breakages from the road."
Police Scotland said the road was cleared of debris by 9am.