Loan sharks could bite consumers after Wonga collapse
Consumers could be forced to use illegal money lenders or risk piling "psychological" pressure on friends and family if more finance companies follow Wonga into administration.
That's the view of the head of the organisation that represents Britain's credit industry, the Consumer Credit Trade Association.
Greg Stevens told Sky News that a combination of consumer pressure and political intervention had hobbled an industry that served "the majority of consumers".
He also claimed there was an unfair disparity between the scrutiny of short-term loans and the cost of bank overdrafts.
Mr Stevens said: "Access to responsible credit is required by the majority of consumers, to address short and longer term needs.
"Unauthorised bank overdrafts cost more than many high cost credit loans, so short term credit products like Wonga provided the financial breathing space consumers required.
"A strong consumer lobby and political muscle produced severe FCA regulation that collapsed the business model for certain short term loan products – but not unauthorised bank overdrafts."
Mr Stevens said claims management firms had "leapt on the back" of changes in regulations and corralled consumers into pursuing compensation demands that he said were "excessive and vexatious".
In the past six months, around 11,000 people have lodged compensation claims with the Financial Ombudsman against short-term credit companies.
Around 20% of these claims were made against Wonga, cases that will now be dealt with by the administrator.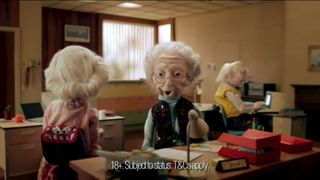 Mr Stevens said he worried that, if the number of lenders shrank further, consumers could be forced into finding more unorthodox routes.
He said: "These may include the usage of illegal lenders, with the potential threat that comes with it.
"More than likely friends and family will be used, which is the fastest growing sector for access to credit.
"Borrowing from friends and family brings with it a degree of psychological pressure and potential family breakdown."
Figures from the Financial Conduct Authority (FCA) have confirmed more and more consumers are turning to family members and to friends to either lend them money, or to act as a guarantor on a loan.
However, the FCA's analysis last year, before the fall of Wonga, concluded there was no evidence that a greater number of people were turning to illegal lenders.
But for those who have been pursuing compensation, there may now be delays and, quite possibly, much smaller payouts.
Compensation claims will now be dealt with by the administrator and will be added to the list of creditors. Those owed money are likely to received only a fraction of what they may have expected.