Law keeping UK under EU jurisdiction will continue to apply after Brexit
Theresa May has set herself on collision course with Brexiteer MPs after plans were revealed for the law keeping Britain under the jurisdiction of the EU to apply after exit day.
Sky News revealed ministers will scrap the European Communities Act (ECA) but "save" its "effect" for the transition period.
This will be done to "ensure that EU law continues to apply in the UK" during the 21 months that would follow exit day, if Mrs May secures a deal with Brussels.
The move would "provide legal certainty to businesses and individuals" by "ensuring that there is continuity in the effect that EU las has in the UK during this time".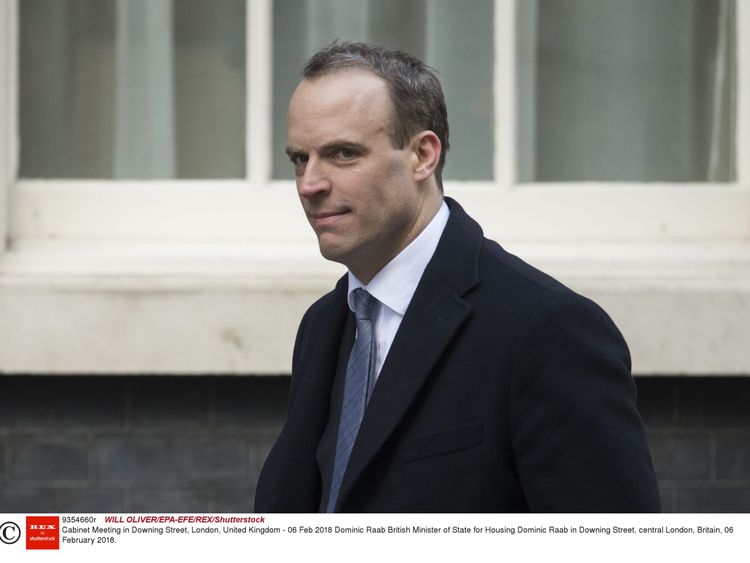 Brexit Secretary Dominic Raab said the proposals, published in a white paper on Tuesday, were a "clear signal" to Brussels that "the UK is a reliable and dependent negotiating partner".
He added that only "parts" of EU law would continue to apply after exit day.
Sir Keir Starmer, Labour's shadow Brexit secretary, said that that was a "huge understatement" and that the goverment's flagship EU (Withdrawal) Act needed "major surgery".
He pointed out clause one of the act says: "The European Communities Act 1972 is repealed on exit day."
Sir Keir also claimed that the "gimmick" of enshrining the expected exit date – 29 March 2019 – in the withdrawl bill had "become unstuck".
"We warned at the time that it wouldn't work, and that it would need to be rubbed out – here's the proof," he told the House of Commons.
Steve Baker, a Brexit minister who resigned over Mrs May's Chequers plan, called it "the least worst" mechanism to repeal the old law.