Large fire breaks out in hospital in Staffordshire | UK News
A large fire has broken out in a hospital in Tamworth, Staffordshire.
Images from the scene show huge flames engulfing the George Bryan Medical Centre, in the Sir Robert Peel Hospital.
Police said the building was evacuated and no one was injured.
A Staffordshire Police spokesman said: "There are no reported casualties. All occupants and staff have been evacuated from the centre and are being transferred to other local medical centres."
Police were called to the scene at 9.15pm.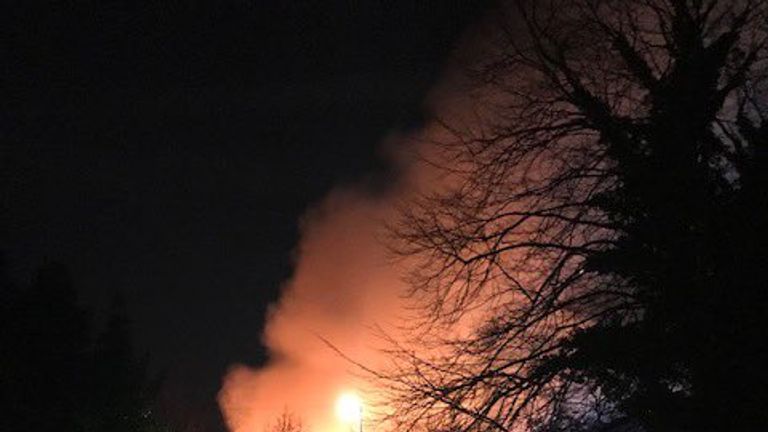 Staffordshire Fire Service and West Midlands Ambulance Service are working with police and there are 10 fire engines on the scene.
A spokesman from the fire service said there were reports of one patient absconding during the commotion caused by the fire.
He said the fire was "severe" having spread through "quite a lot of the building involved".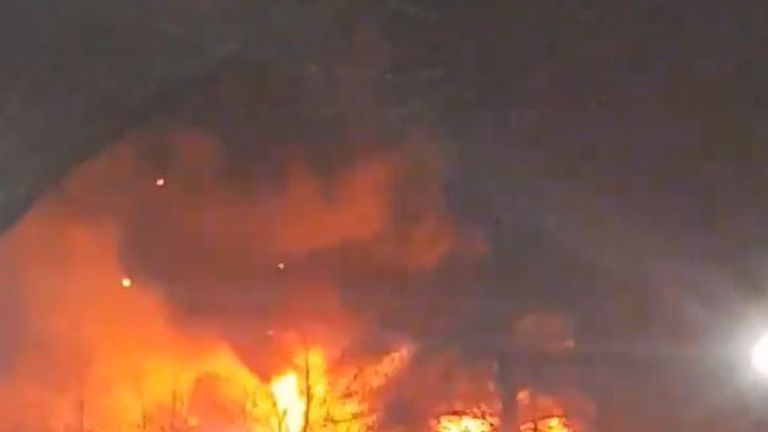 He added: "We're trying to sacrifice part of the building and let that burn to prevent it from spreading to the rest of the hospital."
:: Witnesses or anyone with information is asked to call 101 quoting 796 of 11 February 2019.