Laleh Shahravesh in court in Dubai as lawyer hired by ex-husband's new wife | World News
A woman being held in Dubai has appeared in court, according to Sky sources
Laleh Shahravesh was arrested a month ago on arrival in the United Arab Emirates, three years after calling her ex-husband's new wife a "horse" on social media.
She is accused of breaking Dubai's cyber crime laws. If found guilty she could face two years in prison and a £50,000 fine.
According to Sky News sources, there was no resolution at today's court hearing and a new hearing will take place next week.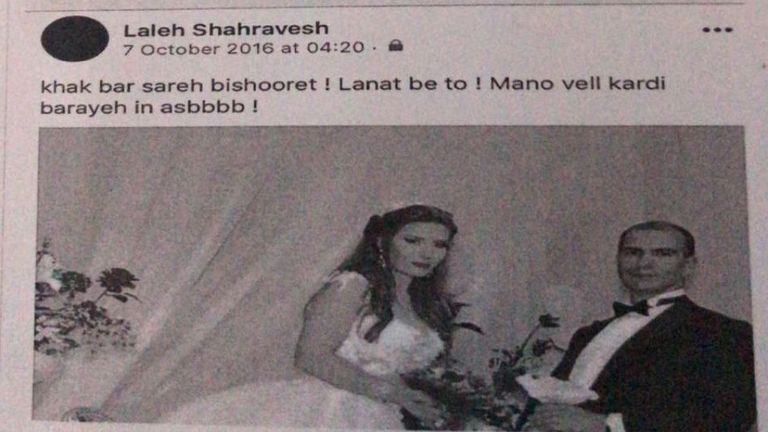 It is also believed that the second wife has hired a new lawyer for Shahravesh.
That lawyer is thought to have asked for more time.
More follows…