Labour and DUP team up with four other parties to threaten 'contempt' over Brexit legal advice
Theresa May is facing a nearly unprecedented challenge over her refusal to publish legal advice about the Brexit deal in full.
Six political parties, including Labour and minority government partners the DUP, have teamed up to fight the decision.
They are vying to find the government in contempt of parliament – a charge with serious penalties.
:: Brexit legal advice summary – what you need to know
A letter sent to Speaker John Bercow said the 52-page legal advice summary on Monday "does not comply" with a Commons vote last month demanding the full text's release.
Attorney General Geoffrey Cox was dispatched to parliament to field MPs' questions and promised he would answer whatever they wanted to know.
But he refused to publish the legal advice in full, insisting "there is nothing to see here" and that doing so would be "contrary to the public interest".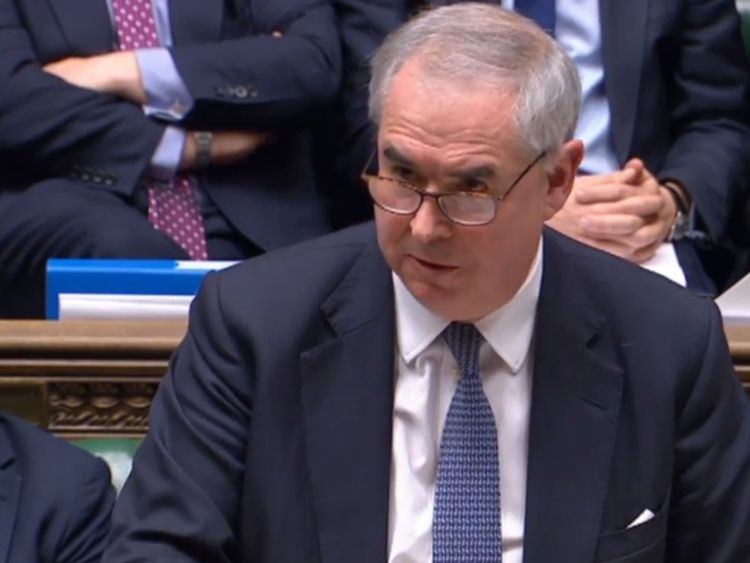 As soon as the nearly two-and-a-half hour grilling was over, Labour's shadow solicitor general stood up to demand a debate on the government being in contempt of parliament.
Mr Bercow promised a "rapid decision" that he will reveal later on, or if that is "impossible", on Tuesday morning.
Repercussions from an MP being found in contempt can include them being suspended or expelled from parliament.
They are rare but not unheard of circumstances.
In 2016, Conservative MP Justin Tomlinson was suspended for two days for leaking a draft committee report.