'Knife Angel' sculpture made of confiscated weapons unveiled in Liverpool
Confiscated knives used to commit crimes have been collected to build a sculpture outside Liverpool Cathedral.
The Knife Angel is a national monument against violence and aggression and aims to show the impact knife crime has on people's lives.
More than 900 serious crimes involving knives were recorded in Merseyside last year.
The 27-foot sculpture is made up of more than 100,000 weapons confiscated from 43 police forces across the country and was created by artist Alfie Bradley at the British Ironwork Centre in Oswestry, Shropshire.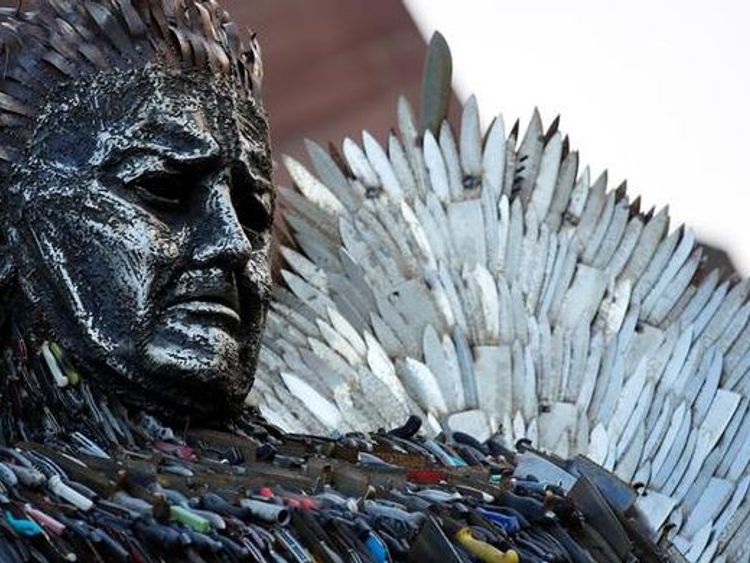 It took over a year to build the Knife Angel after permission was granted by the Home Office to collect the knives.
The centre began collecting the weapons by creating knife banks in each police force area.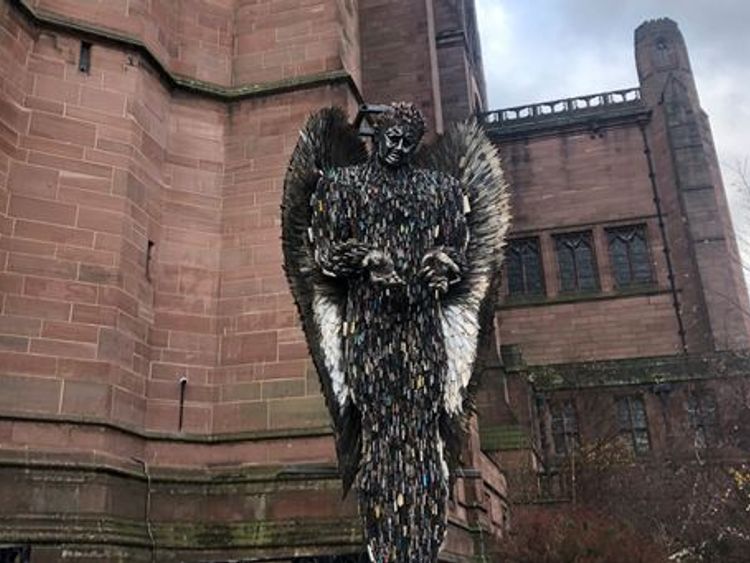 Mr Bradley disinfected each blade that was handed in and blunted the weapons into the sculpture.
The wings were created using the blades to create a feather-like appearance.
The Knife Angel will stand outside Liverpool's Anglican Cathedral over Christmas until 31 January.
Dean of Liverpool, Dr Sue Jones said: "Sadly scarcely a day goes by without hearing another tragic story of knife crime.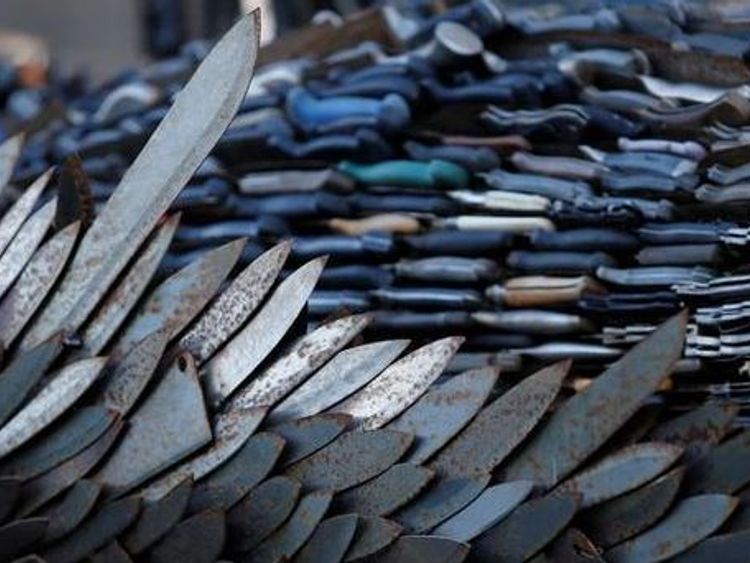 "Through hosting the Knife Angel at Liverpool Cathedral we want to show solidarity with the victims of this crime and make a powerful statement to everyone who comes to visit.
"As people encounter the artwork, we hope this helps them make sense of the issues it raises by coming in, lighting a candle or reflecting in one of our chapels. We will continue to pray for peace in our city.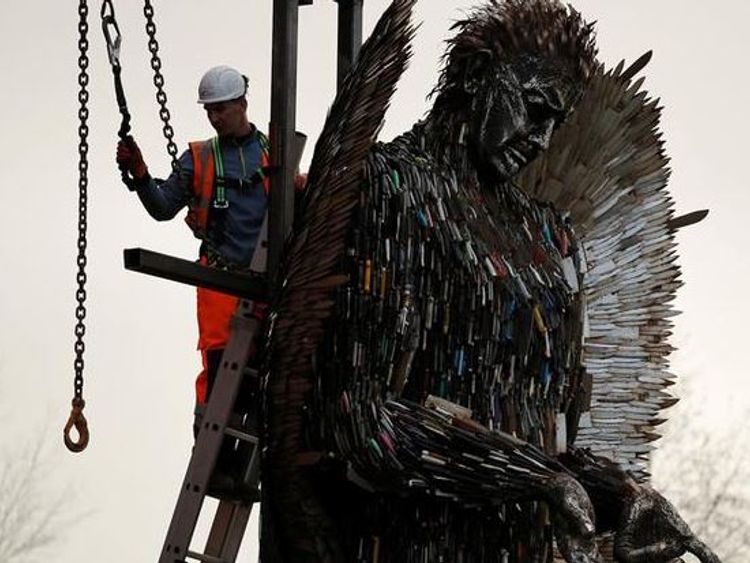 "As well as standing alongside all those affected by knife crime we want to urge those who carry knives to recognise the pain they cause themselves and others as we work to a day when we truly see peace in our streets."