Killer with 'born to raise hell' tattoo on neck flees prison in Derbyshire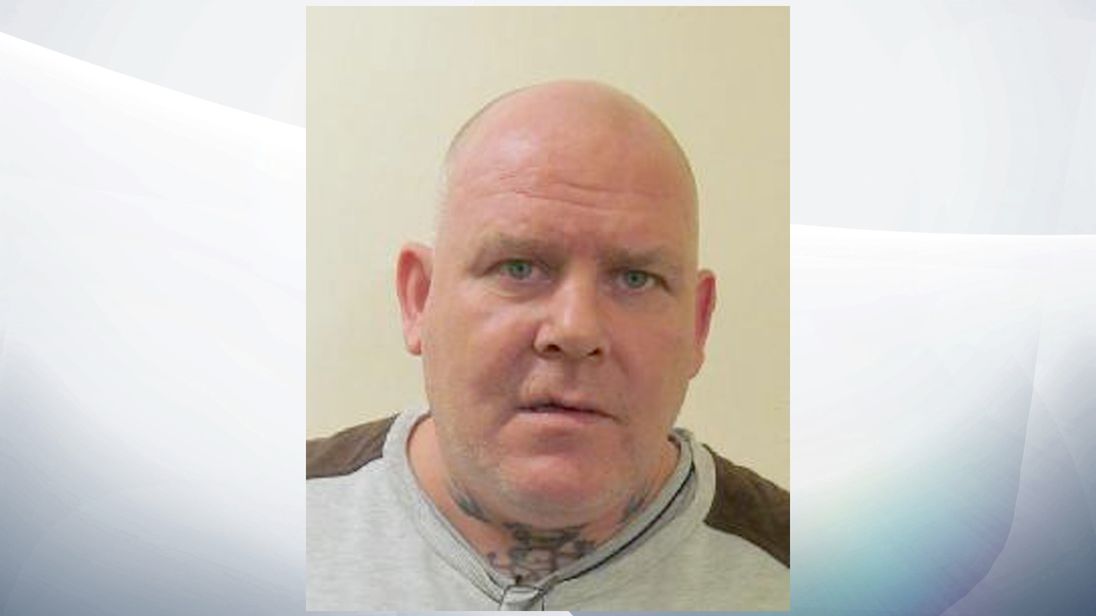 A convicted killer with a "born to raise hell" tattoo on his neck is being hunted by police after fleeing prison.
John Potter has absconded from HMP Sudbury in Derbyshire where he is serving a life sentence for murder, police said.
He was jailed at Newcastle Crown Court in 2008 after reportedly stabbing to death his flatmate, father-of-two John Hudson, in a frenzied attack during a drinking session.
Derbyshire Police said Potter has a large number of tattoos, including the words "Debbie" and pictures of a swallow and a devil.
He also has a distinctive tattoo of a panther on his right hand.
Potter is described as white, bald, clean shaven, with blue eyes and of stocky build.
His last known address is in Newcastle upon Tyne.
Anyone with information should call police on 101 or Crimestoppers anonymously on 0800 555 111.