Jeremy Corbyn would 'relish' televised debate with Theresa May over Brexit
Jeremy Corbyn would "relish a head-to-head debate with Theresa May about her botched Brexit deal and the future of our country", a Labour Party spokesman has told Sky News.
The spokesman was responding to a report in The Daily Telegraph suggesting the prime minister would challenge the Labour leader to a TV debate on Brexit.
The newspaper reported that Mrs May wanted to hold a televised debate with Mr Corbyn during the Sunday evening primetime slot.
If he declined, she would opt for a Question Time-style session with a television audience hosted by David Dimbleby, they said.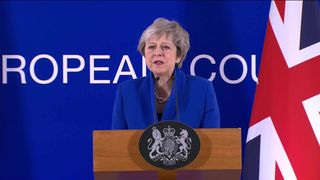 Mrs May is reportedly planning to travel around the UK to promote the deal that European leaders agreed to on Sunday.
On each step of her journey, she will set out what she sees as the advantages of the deal.
These include the UK's ability to set its own migration policy, the "Brexit boost" to the economy, and the protection of jobs and supply chains that she says the agreement includes.
She is also expected to make a speech on 11 December, the day before MPs vote on the deal.
But she faces an uphill battle to get approval from MPs, with stiff opposition from all sides of the house, even from at least 80 of her own backbenchers.
She warned them that if they rejected the deal, there would be "more division and uncertainty".
Mrs May also echoed the warning of EU chiefs that it was "the only possible deal", rebuffing MPs seeking to change the divorce settlement hammered out in Brussels.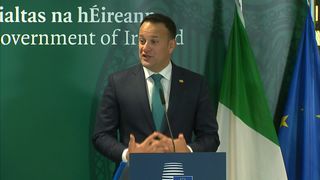 European Commission president Jean-Claude Juncker said: "It's the best deal possible and the EU will not change its fundamental position when it comes to these issues.
"Those who think by rejecting the deal that they would have a better deal will be disappointed in the first seconds after the rejection of this deal."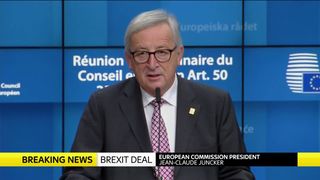 Irish leader Leo Varadkar said: "There isn't a plan B.
"What's being put in front of EU parliament and House of Commons is a deal.
"Any other deal really only exists in people's imagination."
Dutch prime minister Mark Rutte added: "This is the deal on the table.
"I don't think there is anything more now."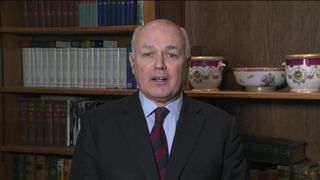 Foreign Secretary Jeremy Hunt has admitted that the parliamentary arithmetic was "looking challenging", but argued that "a lot can change over the next two weeks".
Former Conservative Party leader and prominent Brexiteer Iain Duncan Smith said he "certainly won't" support the PM's deal, arguing "far too much has been given to the EU".
He told Sky News' Sophy Ridge on Sunday: "I don't believe that, so far, this deal delivers on what the British people really voted for, take back control of your borders, your laws, your money. I think it has ceded too much control."