Islamist hate preacher Anjem Choudary released from prison
Hate preacher Anjem Choudary has been released from prison, according to Sky sources.
The 51-year-old, who was jailed in 2016 for inviting support for the terror group Islamic State, left Belmarsh prison in London early this morning.
Just after 4am, he was driven from the south east London jail in a people carrier with blacked out windows, escorted by two unmarked police cars.
Sky News has been told that Choudary is not returning home and has instead been taken to a secure bail hostel in an undisclosed location.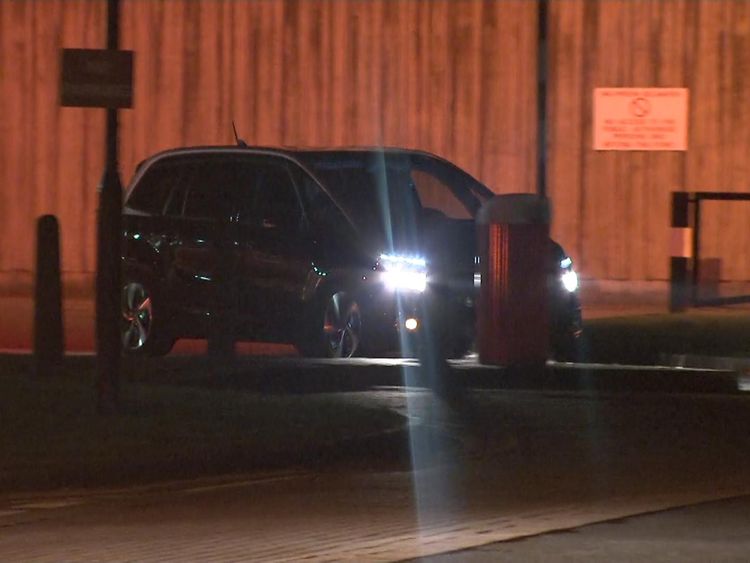 The Islamist preacher qualified for automatic release after reaching the halfway point of a five-and-a-half-year sentence, when time spent on remand was taken into account.
For the rest of the sentence period, he will be subject to a strict supervision regime, with around 25 licence conditions.
Choudary, from Ilford, east London, will be supervised under the government's Multi-Agency Public Protection Arrangements (Mappa).
Police and MI5 will be among a host of agencies involved in monitoring him in the community.
There are a number of standard requirements, including maintaining good behaviour, receiving visits from and keeping in contact with his supervising probation officer, and not travelling outside the UK without prior permission.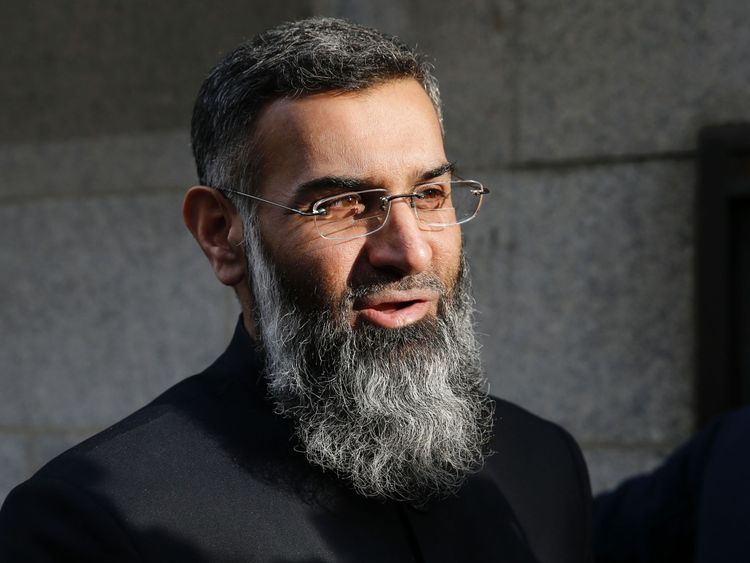 In addition, he will be subject to a package of further measures.
Those measures will include: The wearing of a GPS enabled electronic tag; a night-time curfew; requirements to stay within a set area; and a ban on contacting other extremists.
He will also face restrictions on the use of mobile devices and the internet.
Any breach of licence conditions can result in immediate return to custody.
In a separate measure, his name has been added to a UN sanctions list, which means he is subject to an assets freeze and travel ban.
Once a leading figure in the now banned group al-Muhajiroun, Choudary has been described by security sources as the UK's most prolific terrorist recruiter and is linked to hundreds of people who left to fight in the battlefields of Syria and Iraq.
A trained solicitor, Choudary had always managed to stay just on the right side of the law, until the authorities mounted a successful prosecution in 2016, using dozens of extracts from speeches and sermons he delivered over a number of years.
On Thursday, Theresa May said authorities were equipped to supervise Choudary after his release.
The prime minister said: "The police, the prison, the probation service, and other agencies have a range of powers available to them.
"They also have significant experience in dealing with such offenders."
Last week, security minister Ben Wallace said: "We are alert to the threat people like him pose and we will make sure we do what steps we need to mitigate it."