Interserve shares plummet on recovery plan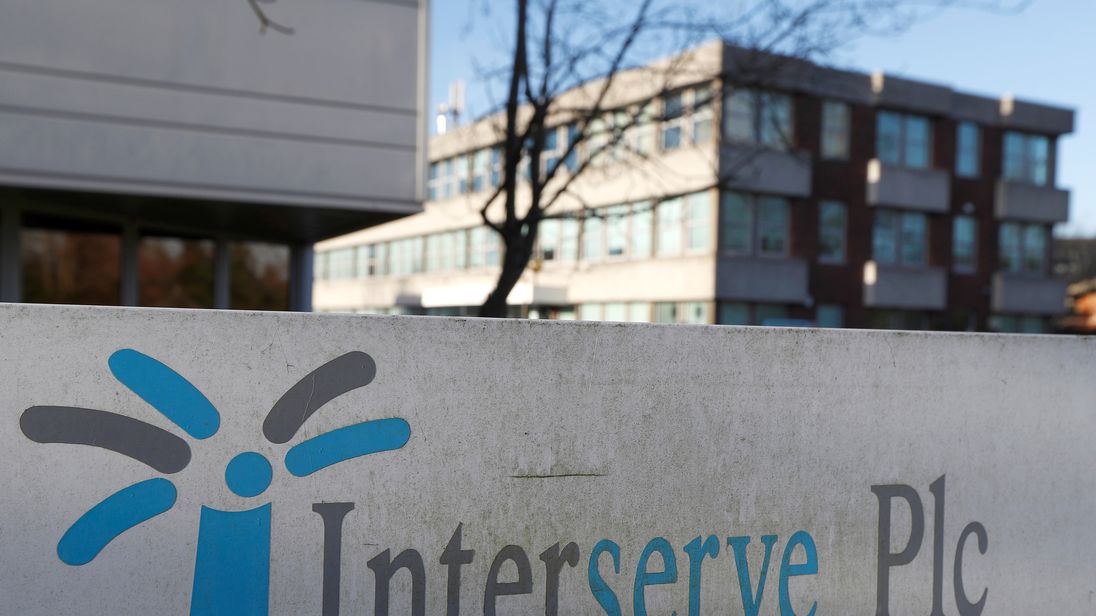 Shares in troubled outsourcing firm Interserve have fallen by 73% after it revealed details of a recovery plan which will result in a "material" hit to current stock holders.
Interserve said the plan, aimed at scaling back its debt pile, was likely to see a "substantial proportion" of its outstanding borrowing converted into equity, or shares in the company.
The company, which has been under intense scrutiny since the collapse of rival Carillion last year, said the Cabinet Office had "expressed full support" for its efforts to come up with a turnaround.
Interserve, which employs 75,000 people worldwide, is one of Britain's biggest private sector employers, with contracts including managing the Ministry of Defence's training base on Salisbury Plain as well as providing probation services and cleaning railway stations.
Its latest share plunge means it has seen more than 90% of value wiped out so far this year.
The company's expected debt pile of more than £600m at the end of this year already dwarfed its market value prior to trading on Monday of just £37m.
Chief executive Debbie White said lenders had been "supportive" of the plan for "deleveraging", or bringing down debt.
She said: "The fundamentals of our business remain strong.
"The deleveraging plan will give Interserve a strong long term capital structure and provide a solid foundation on which to build the future success of the group."
The company said the form of the plan was yet to be finalised but that it was "likely to involve the conversion of a substantial proportion of the group's external borrowings into new equity, an element of which may be sold to existing shareholders and potentially other investors".
It added: "If implemented in this form, the deleveraging plan could result in material dilution for current Interserve shareholders."
Interserve had revealed in November that its debt was set to rise more than expected this year to £625m-£650m amid project delays and a weak construction market, and that it would launch plans to cut borrowing in early 2019.
The company has been through a tumultuous period that saw it slump to a £244m loss last year and has also seen it seek emergency financing.