How foodie culture could save the high street
High streets and town centres have been in decline for many years with few successful solutions, but Altrincham in Cheshire is bucking the national trend and showing other towns how it's done.
The market hall in its town centre is buzzing, with independent businesses serving food from artisan pizzas to British steaks – along with craft beer, wine and coffee.
Trestle tables are packed with people – dogs and children are welcome – and groups in little rush to leave.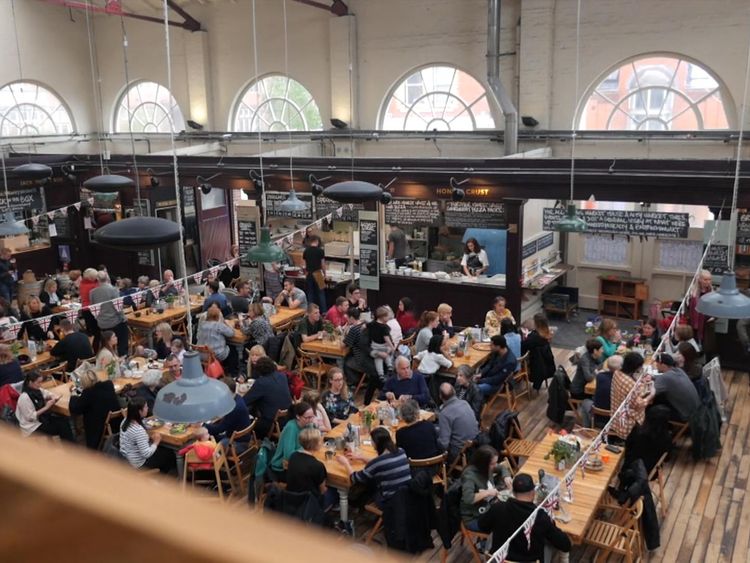 I assume it must be the lunchtime rush, but as we are given a tour by its brainchild Nick Johnson, he says it has been packed since 9am.
This is a place that had the highest rate of empty shops for a medium town in the UK just four years ago.
Not only is its vacancy rate now well below the national average, it has become almost a blueprint for towns looking to revive their abandoned centres.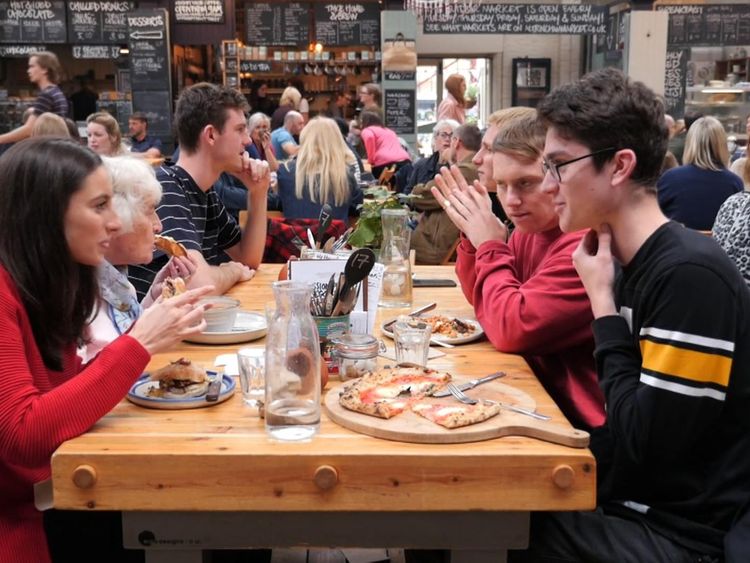 Mr Johnson has a wealth of background in property – he was commissioner for the government's architecture watchdog, CABE, and he was an adviser to the select committee on regeneration.
But as he saw the decline in his hometown of Altrincham, he made the decision to resign from his various positions of authority, roll up his sleeves, and do something about it.
It was not easy convincing so many parties to change the original market and follow his vision, but six years ago he succeeded and it has made Altrincham one of the most talked about towns in the North West.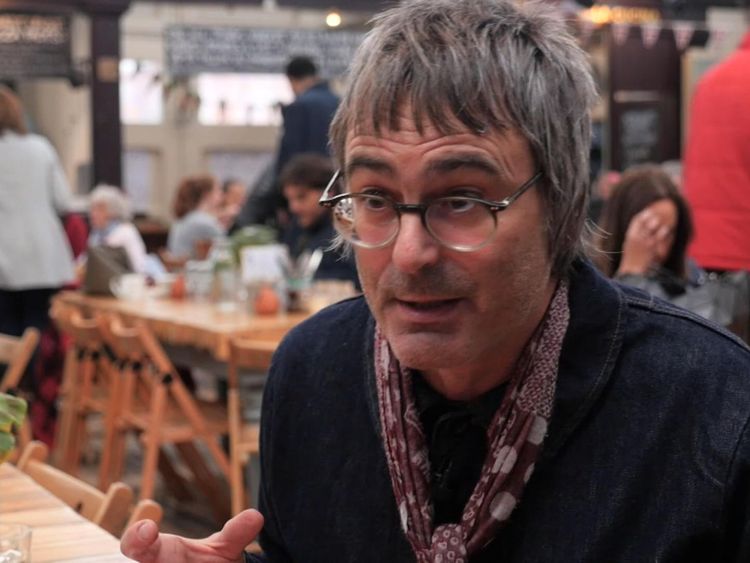 He told Sky News that town centres have stopped reflecting the lives of the people who live there – and that needs to change for them to survive.
"They've all become these Stepford towns that are sleepwalking through existence and we need to inject identity and character and individuality," he said.
"I don't think replicating this is directly the solution, but there are lots of lessons that you can learn about what has made this special and you can make it happen in a different location with different people producing something that's slightly different. That's something that I think will be really exciting."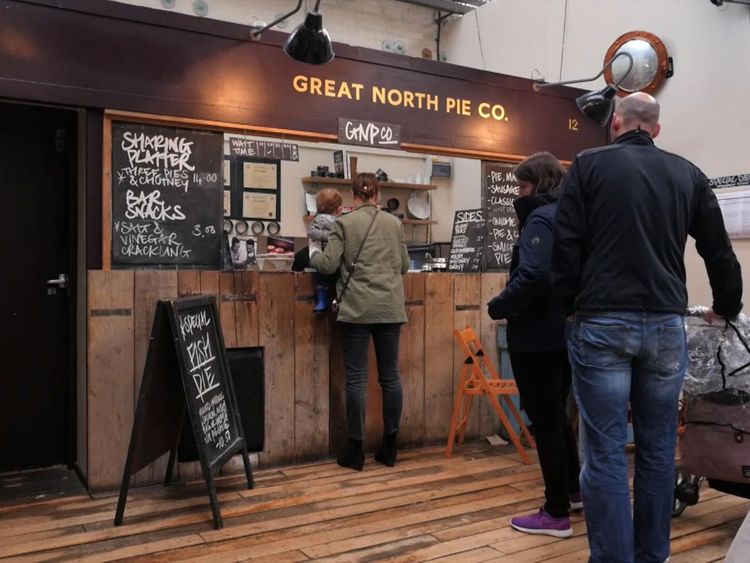 His next project is in Macclesfield, where he's looking to roll out a similar foodie culture to entice people back into the town centre.
At the moment it's typical of many towns around the country, with low footfall, closed shops, and few businesses that are still relevant to people's needs.
But the local picture house is the proposed site for a similar food market, which could bring a much needed transformation to the town.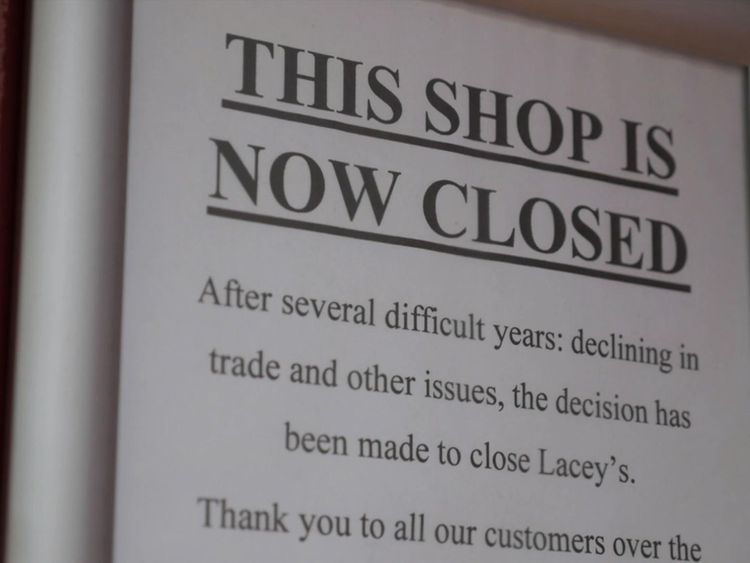 Town planning expert Professor Cathy Parker told Sky News it was no longer just about retail – you need to offer people an experience.
"People have lost a lot of trust in the big brands, a lot of the retailers," she said.
"They've had scares around horse meat and those sorts of things, so people do like to know where their food comes from, and they certainly enjoy the experience of talking to people that produce good food.
"Of course there's a place for retail on the high street, we'll always need things. But it's not the anchor in a lot of towns anymore. It needs to be complimentary."
When it comes to Altrincham, the figures speak for themselves.
In 2014, 25% of Altrinchams shops were vacant. That figure is now well below the national average at 9.7%.
And while visits to UK town centres are down 17% over the past decade, in Altrincham the footfall is now growing year on year.
It is little wonder Altrincham's model is now being looked to by other towns. Proof a town centre can be revived. Proof it can once again be the beating heart of a community.