How buying coffee helps get homeless people off the streets
It's a simple idea. What if the profits from your take-out coffee could help those who needed it most and the drink itself was served by someone who was struggling to get a job?
For those commuters travelling on Virgin Trains, the coffee now comes courtesy of a special social enterprise project called Change Please.
Any money raised is helping homeless people to get off the streets and into work through mobile coffee vans.
The project's founder, Cemal Ezel, said: "It works by finding people who are ready for employment.
"We train them to be a barista, we provide them with housing within 10 days, a bank account, therapy, support and then within six months after joining us, we support our staff into new jobs."
100% of the profits goes back into training up people like Thomas Noble.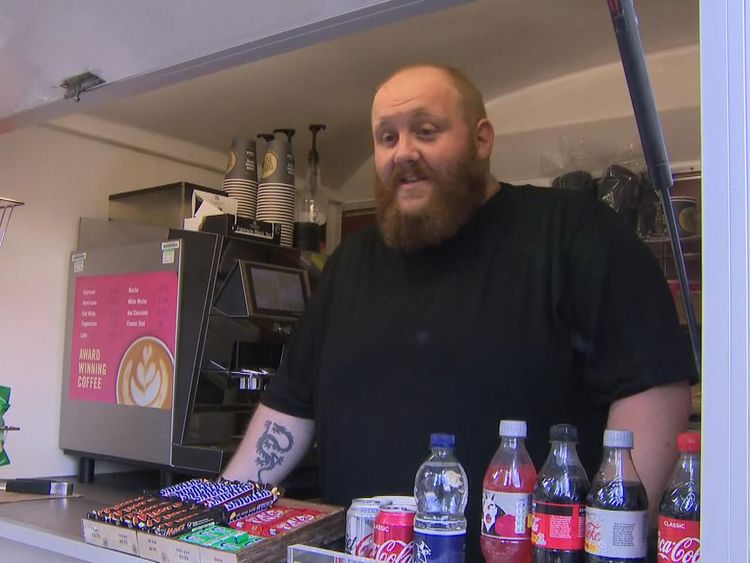 Living on the streets, he'd thought his only way out might be killing himself. Learning to make coffee has proven to be his way back into society.
He said: "I had no money, I had no food, I had nothing. It's changed everything.
"There was a time when I'd first arrived that this wasn't me, I wouldn't talk to you, I would become an angry person.
"Now I'm nice, I love my job, I love my bosses, everything's great. Everything in my life has changed – from living on the street to living in my own flat – it's life-changing."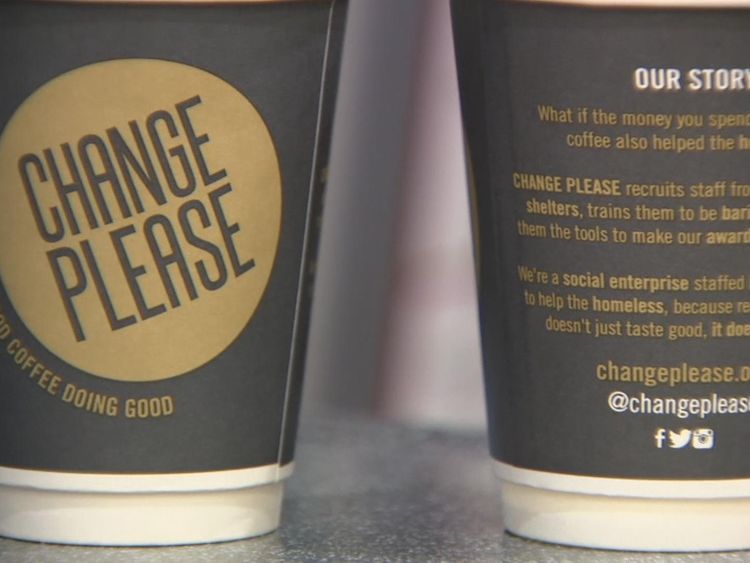 In the last three years, Change Please has helped get more than 84 people back into work at 32 sites across London and Manchester.
It's help that's badly needed. According to homeless charity Crisis, since 2010 there's been a 169% increase in the number of homeless people in England.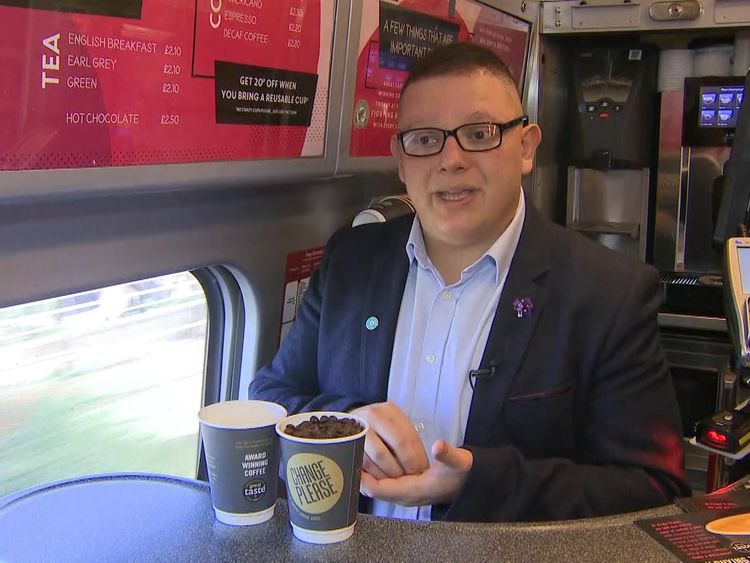 Charlie Wigglesworth, deputy chief executive of Social Enterprise UK, said the project was "hugely significant".
He said: "For a big organisation like Virgin Trains to see the opportunity in buying their coffee from a social enterprise makes a huge difference in terms of the impact that social enterprise can then have by supporting homeless people.
"Social enterprises are already a much bigger sector than people realise – there's about 100,000 social enterprises that contribute £60bn to the UK economy and they're only going to grow based on business. They're not looking for philanthropy or for handouts, they need opportunity.
"Social enterprise offers a supportive environment but within a market, within a mainstream business, so there's an opportunity there to develop and grow within a job and that's what's going to do the most to help to end homelessness in the UK."