Hospitals warn key waiting time target for NHS operations 'will never be met again'
NHS hospital trusts have warned it will be impossible to meet a key waiting time target for elective operations this winter.
They also hinted they would like the target revised as part of the NHS long-term plan.
Under the NHS Constitution, 92% of patients awaiting planned procedures such as knee and hip surgery are meant to be treated within 18 weeks.
The target has not been met since December 2016, and with more than four million people on the waiting list across England, there are warnings it will never be met again.
The 18-week measure is one of three key targets, alongside the four-hour A&E target and the requirement to begin treating cancer patients within 62 days – two months – of diagnosis.
Such is the pressure on the NHS, however, that trust executives now concede they have to sacrifice the 18-week target in order to try and address the more clinically-pressing targets.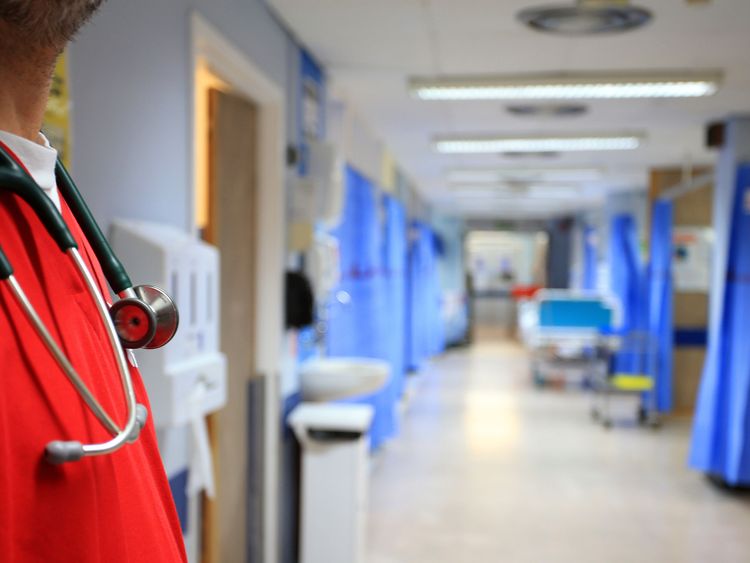 One chief executive, speaking on condition of anonymity, said: "I've tried over the years to balance all three [targets] but I just can't do that anymore.
"I'm having to make really, really difficult decisions. So, cancer, absolutely.
"But we are now looking at our elective programme saying, effectively, 'We will stop our elective programme'.
"We will never deliver 18 weeks ever again."
The frank admission reflects the pressure being felt across the NHS after a summer that saw little respite from incessant demand.
The clinical logic of prioritising cancer and emergency departments may be unarguable, but any downgrading of elective surgery could adversely affect millions of people, many of them older patients hoping surgery will restore their quality of life.
Last January, NHS England told hospitals to suspend elective activity to ease pressure.
But now some would like the issue to be addressed in the long-term plan being prepared by NHS England chief executive Simon Stevens.
Chris Hopson, chief executive of NHS Providers, which represents hospital ambulance and mental health trusts, said: "Many hospital trusts are telling us that at the moment they're finding it very difficult to deliver all of the national performance targets – in A&E, cancer and elective surgery for example.
"Trusts rightly prioritise according to clinical need.
"And in practice, given the range of pressures facing the service, this can currently mean slipping elective surgery performance despite the potential adverse consequences for patients.
"The forthcoming NHS long-term plan must be ruthlessly honest about what can be achieved for the available money and what the priorities should be, including whether and how quickly we want to recover performance against the 18-week elective surgery target."