Heatwave goes out with a bang as thunderstorms hit
The heatwave has "gone out with a bang" as prolonged sweltering conditions gave way to hail, flooding and thunderstorms.
The Met Office issued a second-highest amber alert for parts of England – raised from yellow – as intense storms set in.
Thursday saw the highest temperature recorded in the UK since 2015, with 35.3C (95.5F) recorded in Faversham, Kent, after temperatures were in the early to mid 30s for days on end.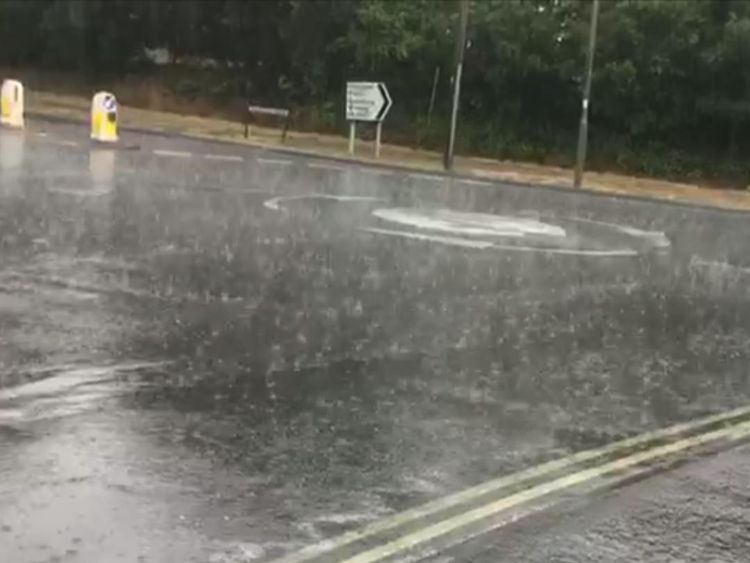 But things are set to normalise and become more typical for the time of year.
Forecaster Greg Dewhurst told Sky News: "The heatwave is sort of going out with a bang.
"There are lot of thunderstorms in eastern England as well as some large hail and local flooding.
"But it's still hot – high 20s, low 30s, and will get cooler over the next 12 hours, getting back to normal temperatures for this time for year."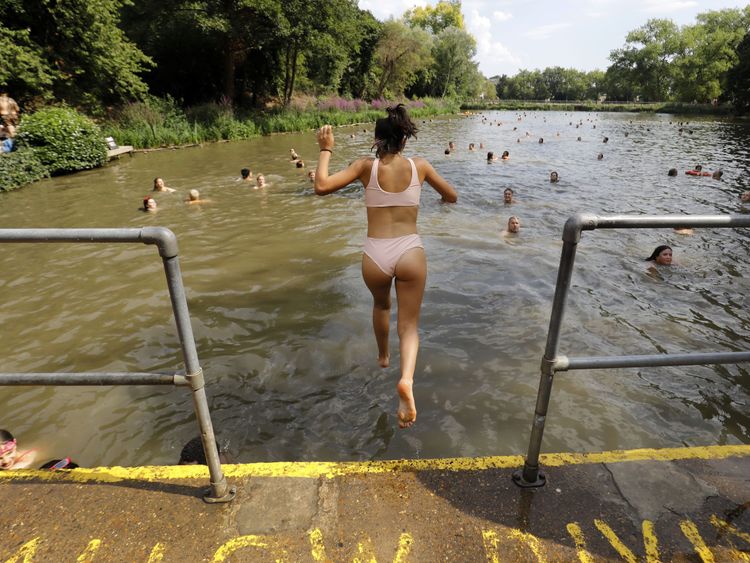 The amber warning for thunderstorms, which warns of danger to life, was in place from 2pm to 8pm in the East Midlands and East of England on Friday.
The yellow warning for thunderstorms is in place until 2am on Saturday and covers London and the East of England.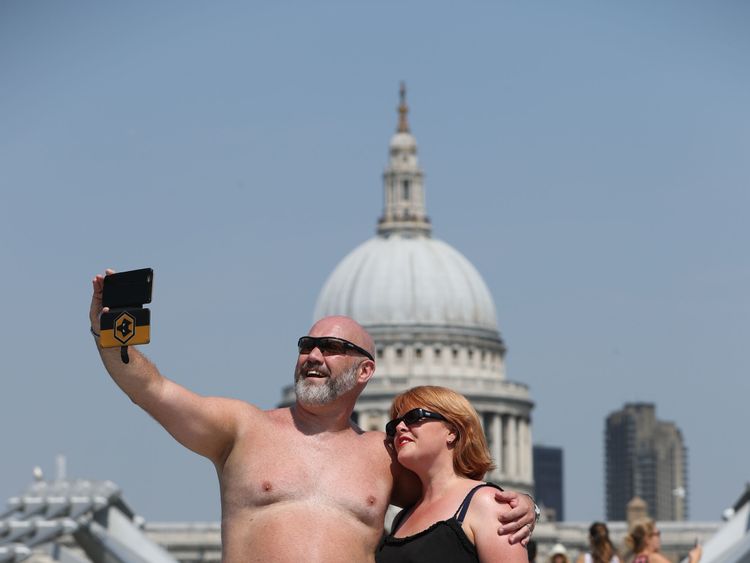 Those in the areas covered by the warnings can expect flooding of homes and businesses, which could happen quickly, with damage to some buildings from floodwater.
Meanwhile, police forces have responded to incidents in the water.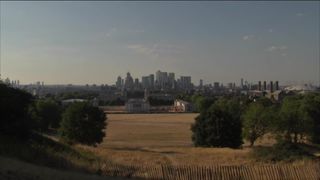 Thames Valley Police said a man's body was recovered from the Jubilee River in Slough, Warwickshire Police said emergency services had recovered a body in the search for a 17-year-old boy who disappeared after getting into difficulty in a quarry lake in Bishops Itchington, near Leamington Spa.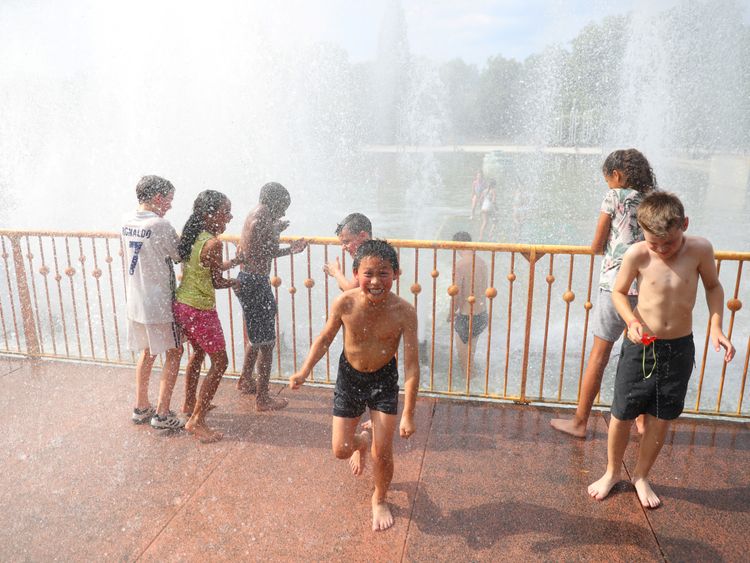 Essex Police said the search for a boy who was last seen in water near Clacton Pier on Thursday evening resumed on Friday morning.
The force was called amid concerns for the welfare of two teenagers and was on the scene just after 6.35pm.
One boy was rescued by a lifeboat crew, checked over by medical teams and reunited with his family, but the second, aged 13, remains unaccounted for.
Elsewhere, cross-Channel rail operator Eurotunnel has cancelled thousands of tickets after "extreme temperatures" caused major disruption to services.