Harry and Meghan shun VIPs to sit with crowd at Invictus Games basketball finals
The Duke and Duchess of Sussex shunned the VIP area to sit with the general crowd when they watched one of the final Invictus Games events.
The couple had returned to Sydney from Tonga for the closing hours of the event, which was founded by Prince Harry for wounded military personnel to compete in sport.
On Friday, their plane was forced to make an aborted landing in Sydney because another aircraft was on the runway.
When they arrived at the venue, they were welcomed by applause, shaking hands with fans as they made their way to their seats.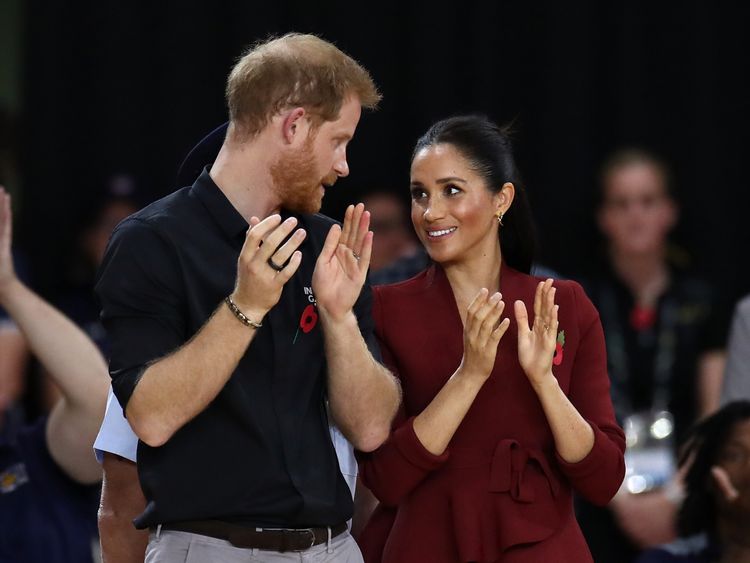 In the VIP area were Australia's Prime Minister Scott Morrison, defence minister Christopher Pyne and David Beckham with son Romeo.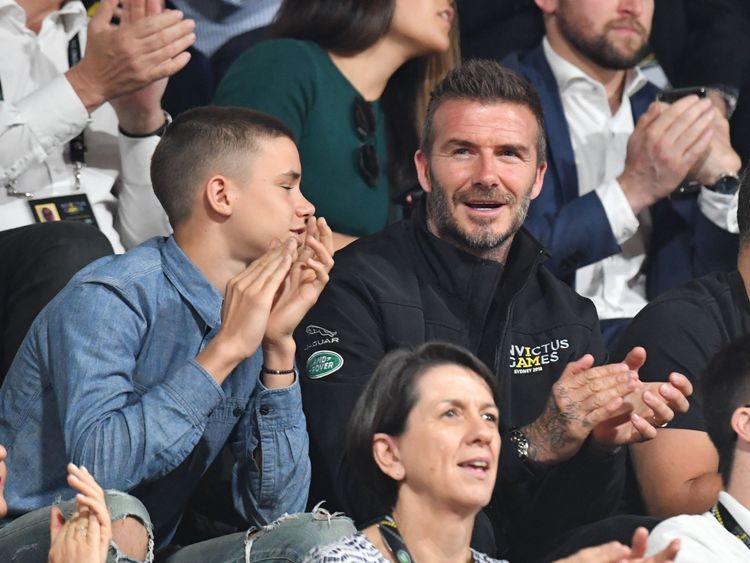 But Harry and Meghan sat on the other side of the court, surrounded by men and women in uniform as they watched the wheelchair basketball final between the Dutch and the Americans.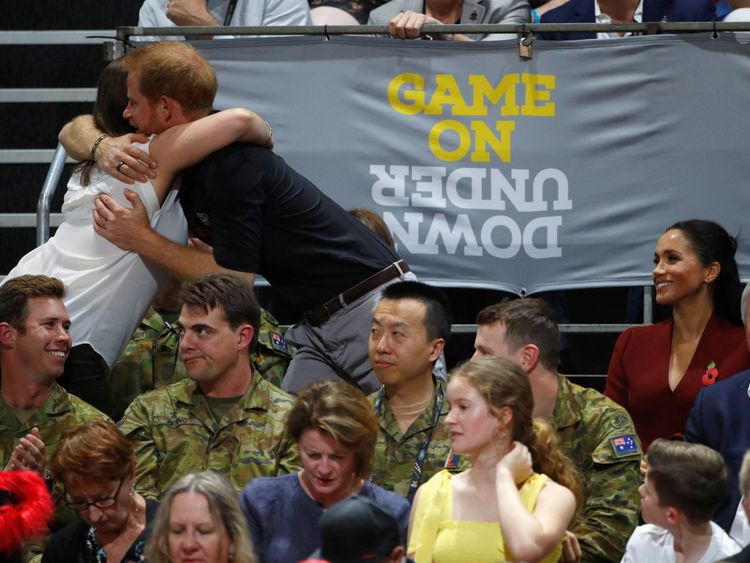 Harry was seen embracing a spectator who leaned over and Meghan gave a high-five to a young man as she walked to her seat.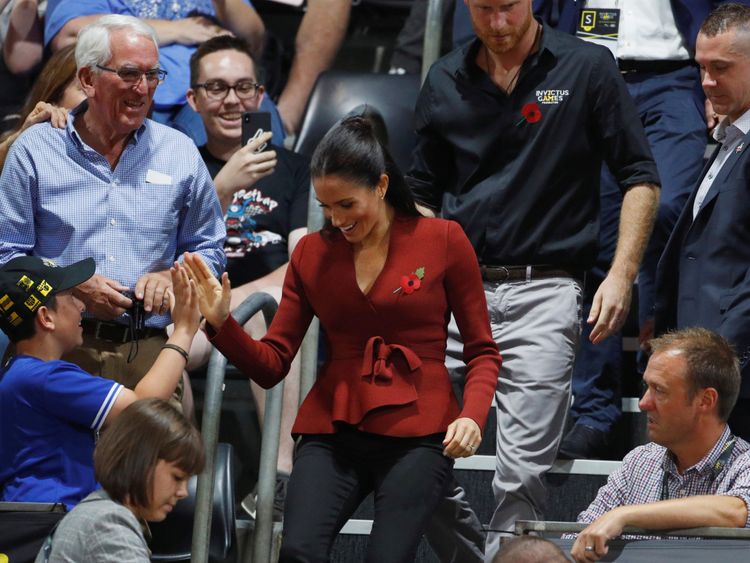 The royal couple, who are expecting their first child next year, also presented medals after the game.
The Americans won the gold medals – beating the Dutch 29-17 – but two of the Dutch athletes managed to kiss Meghan as she shook their hands after they were presented with their silver medals.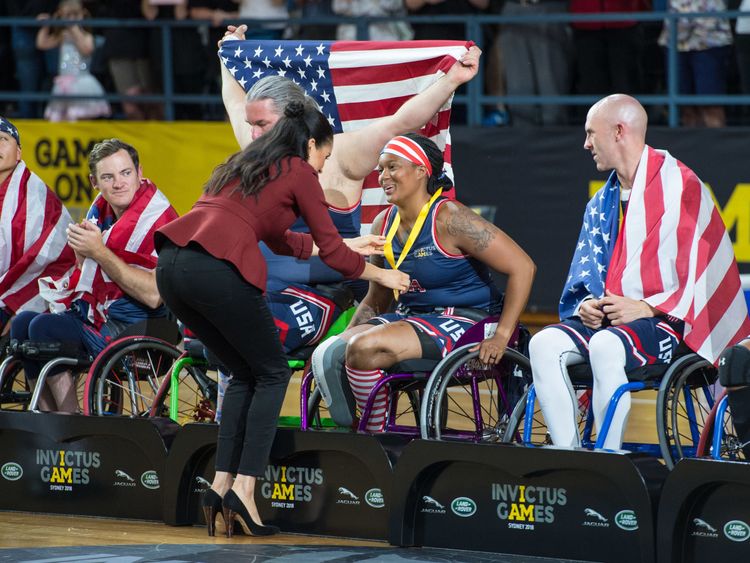 The British team, which had won the bronze medals, joined the Dutch and American teams on the court.
Prince Harry will speak at the closing ceremony later, bringing to a close eight days of competition between more than 500 competitors.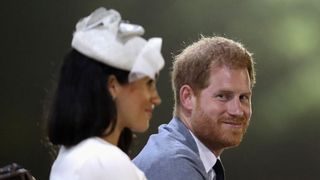 He and Meghan will then travel to New Zealand, the final stop on their tour, where they would be well-advised to dress for the country's typically changeable spring weather.
Rain and strong winds are expected as they land in Wellington, although sunshine is expected by the time they reach Rotorua on Wednesday.
They will also visit Auckland and Abel Tasman National Park.