Harry and Meghan flight's landing aborted due to plane on runway in Sydney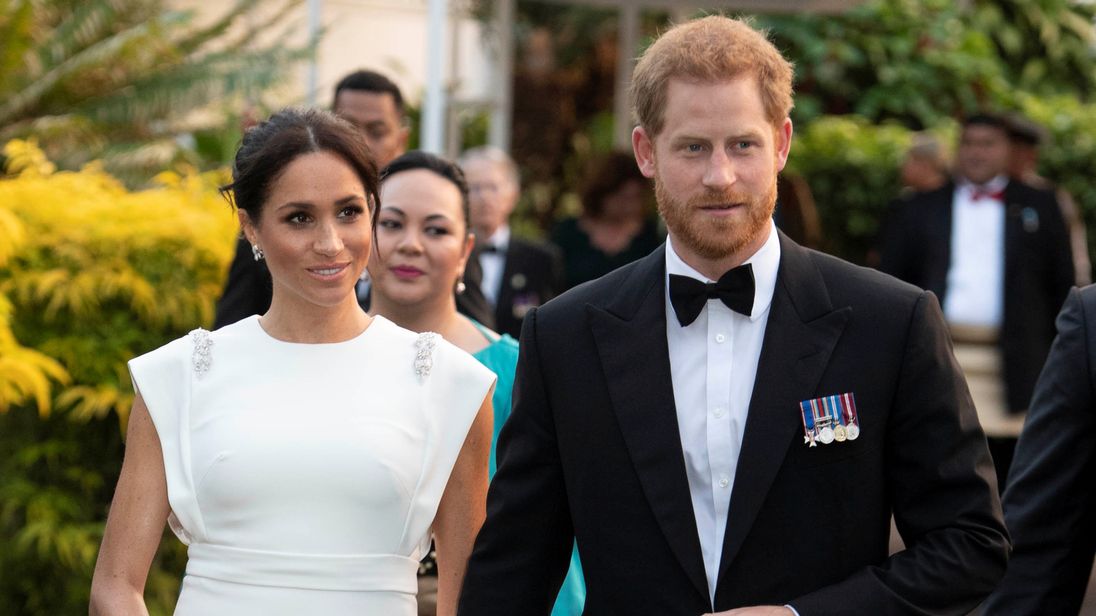 A plane carrying Prince Harry and Meghan had its landing aborted due to traffic congestion at Sydney Airport.
The aircraft was coming in to land at about 8am when another plane was spotted on the runway and the pilot decided it was too close to touch down.
The pilot diverted the the charter jet around Sydney Harbour before finally landing safely.
A message from the flight deck said: "There was an aircraft on the runway a little slow to roll… so the decision was taken to abort the landing."
Valerie Hamill, Sky News Royal producer, was on the flight with Prince Harry and Meghan.
She said: "It was described by the pilot as a missed approach. A plane that had already landed on the runway had not taxied off the runway sufficiently for us to land.
"We were on a Qantas flight. It was quite early in the descent that the pilot decided to go back up. We circled around and were on the ground within 10 minutes.
"It was not scary, it was fine.
"The pilot apologised for missing the approach and explained that it was due to the other plane. He joked that we'll, 'get another great view of the harbour'.
"No-one was concerned, the move was jovial on board. We'd all had a lovely flight. At no point was there any question of our safety."
More follows…