Grenfell contractors ask for no-prosecution guarantee from inquiry | UK News
Key individuals involved in the refurbishment of Grenfell Tower are seeking a guarantee they will not be prosecuted based on evidence they give to the public inquiry.
Inquiry chairman Sir Martin Moore-Bick drew gasps in the hearing room when he said witnesses from contractors Harley Facades and Rydon, and the tenant management organisation, "as well as some others", wanted the guarantee.
Sir Martin said: "What they are asking me to do is to apply to the attorney general for an undertaking that nothing said by a witness in answer to questions asked in the inquiry will be used in furtherance of a prosecution against them."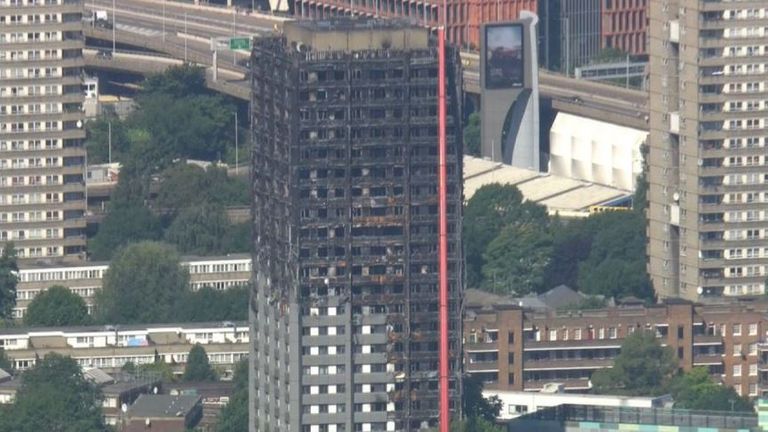 He added that it would allow them to have the "complete freedom to tell the truth without any concern for their future".
The request will be considered at the inquiry on Tuesday afternoon ahead of the first witness testimony on Monday.
On Tuesday, it was revealed that some of the firms involved in the refurbishment of the tower were aware that some of the materials used would flammable.
The second phase of the inquiry into the fire began this week and will look at the refurbishment of the tower, after the first phase concluded last year.
Wednesday's session will begin to hear from the lawyers of Kensington and Chelsea Council and their tenant management organisation.
The inquiry will also hear from the lawyer of the mayor of London in the afternoon.