Gangland feud led to murders of 'Mr Big' and 'mob fixer', court hears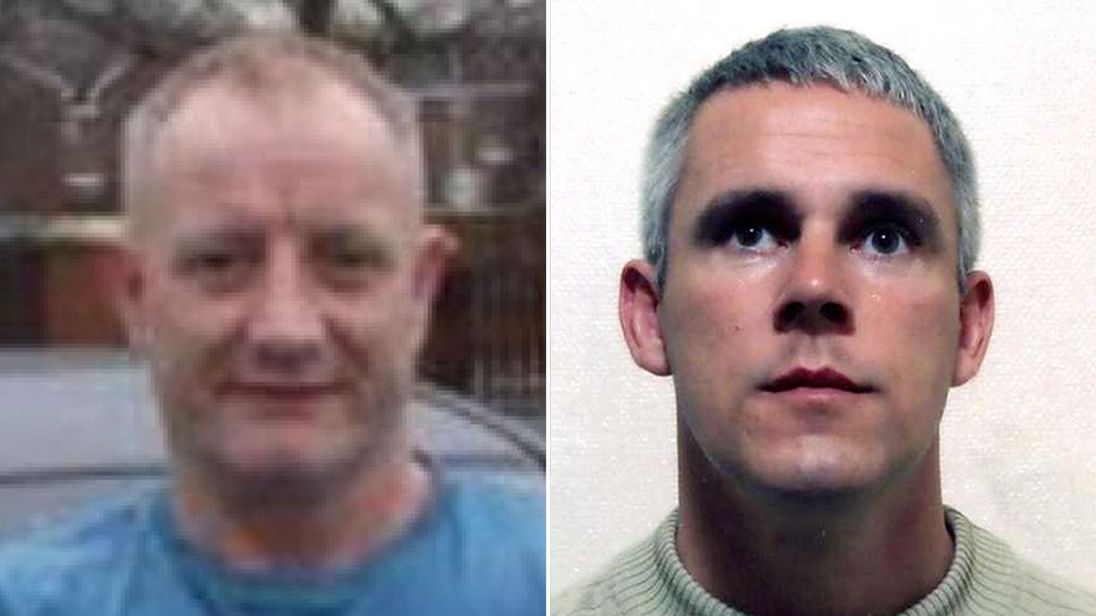 A gangland feud led to the double murder of an underworld "Mr Big" and a "mob fixer," a court has heard.
Mark Fellows, 38, of Warrington, and Steven Boyle, 35, of Heywood, each deny two counts of murder and one count of attempted murder.
They are accused of the murders of Paul Massey, 55, and John Kinsella, 53, as well as the attempted murder of Wendy Owen, Mr Kinsella's partner.
Opening the prosecution's case as the trial began at Liverpool Crown Court, Paul Greaney QC said there were "clear parallels" which suggested the same killers carried out both murders.
Mr Massey was a well-known figure in his hometown of Salford and had been involved in security firms operating in Manchester and beyond.
The father-of-five died after being shot four times as he got out of a car outside his home in July 2015.
A murder investigation was subsequently launched, with inquiries being carried out by Greater Manchester Police and Merseyside Police.
His friend John Kinsella, from Liverpool, had been a mob fixer who once stopped a gangster terrorising former England captain Steven Gerrard.
He was shot dead near his home in Rainhill, Merseyside, in May this year while walking his dogs.
Mr Kinsella's partner Ms Owen was also shot in the same attack.
The court heard how the two men were gunned down in "stone cold murder" during a deadly feud involving rival crime gangs in Salford.
CCTV evidence showed the gunman had cycled from the area of Fellows' home in Warrington to the area where Mr Kinsella was killed, the jury heard.
More evidence suggested that Boyle had acted as a "spotter" who had positioned his car so he could see Mr Kinsella and Ms Owen approaching.
Police also seized a Garmin Forerunner watch, mainly used by runners, belonging to Fellows.
When detectives analysed the watch it showed the wearer had travelled a route to the area behind the church in which the killer lay in wait for his victim on 26 July 2015 – a few months before Mr Massey's murder.
Police concluded that Fellows had been on a "reconnaissance run" for the planned gangland hit.
The trial at Liverpool Crown Court is expected to last up to six weeks.