Funeral firm claims its breaking the 'taboo' around death with banned adverts
A funeral price comparison site has said it is breaking the "taboo" around death after its "edgy" adverts were banned by Transport for London.
The firm Beyond has released a holiday-style ad that shows a couple running to the beach whilst carrying surfboards shaped like coffins.
The advert jokes about offering a £1,195 "one way" trip with "roasting temperatures".
Another is a mock headache tablet ad and asks "headaches?", "aches and pains?", "sore throat?", before adding "better write your will then".
One of the adverts shows a young woman planning her funeral in the style of preparing for a wedding, and features the caption: "For that perfect look on your big day".
The funeral price comparison site claims that "taboo" around death "creates and environment where bad actors can operate".
Beyond has publicised its campaign on Facebook, writing: "Here's our new ad campaign which was banned by TFL for mixing death and humour – what do you think?"
A statement about the campaign on Beyond's website reads: "So, these adverts are a tad… edgier.
"And that's deliberate.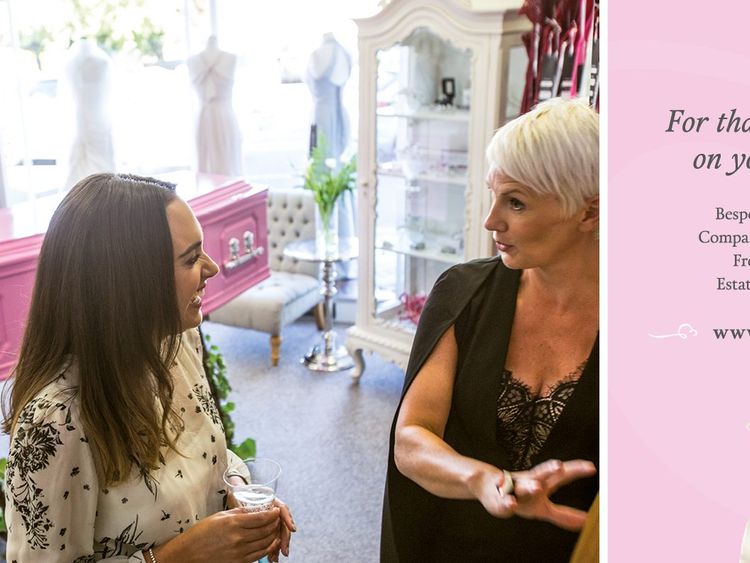 "You see we're all going to die.
"Yet in the UK, few people like to talk about it.
"When something is taboo, as with death, it creates an environment where bad actors can operate.
"And our fear of engaging on the subject – creating that shared code of silence – allows predators to rip us off.
"We pay too much for funerals, funeral plans and wills because we don't feel able to shop around."