FTSE 100 suffers biggest one-year fall since 2008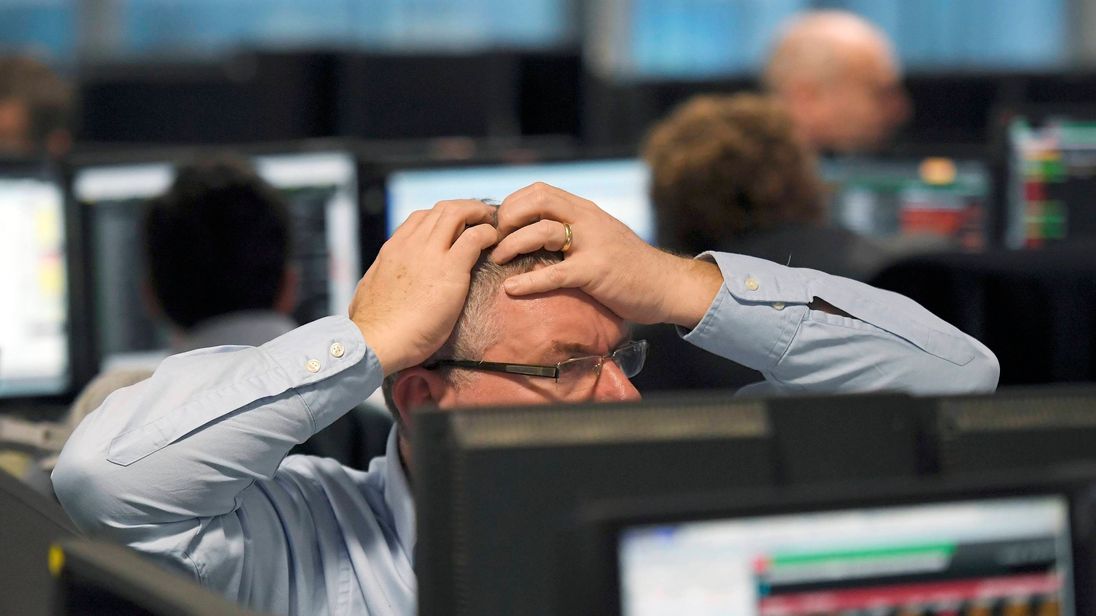 The FTSE 100 has suffered its biggest one-year fall since the financial crisis in 2008.
London's leading stock index was 12.5% lower at the end of 2018 compared to the start of the year, wiping more than £240bn off the combined value of its constituent companies.
Markets have been battered during the year by anxieties about a US-China trade war and global economic slowdown as well as Brexit worries.
The FTSE 100 ended a shortened day of trading on New Year's Eve at 6728, little changed on the day but 960 points lower than its level at the start of the year.
It is nearly 1200 points lower than the FTSE's record high achieved in May this year.
Trading across global markets has been particularly volatile in the run-up to Christmas – a time when investors are traditionally more accustomed to a "Santa rally" lifting values.
Instead, a cocktail of worries – many of them focused on Donald Trump's confrontations with China over trade and with the US Federal Reserve over interest rates – have pulled shares down.
Signs of more festive sentiment flickered into life shortly after Christmas when New York's Dow Jones enjoyed a record-breaking rally of more than 1,000 points in one day and the FTSE 100 had its best session since April.
But it was not enough to gloss over a grim year for shares.
More follows…