Frank Field MP resigns Labour whip over anti-Semitism row
Frank Field has announced he is resigning the Labour whip and will sit as an "independent Labour" MP in Parliament.
The Birkenhead MP said he was quitting over "current excuses for the party's toleration of anti-Semitism" and called on Labour to "regain its position as being the leading force against racism in this country".
He added that the leadership needed to "recognise the culture of nastiness, bullying, and intimidation that it has allowed to grow unchecked and expel local members whose public conduct is simply disgraceful".
Mr Field, who has been an MP for 39 years, made the announcement in a letter to Labour's chief whip, Nick Brown.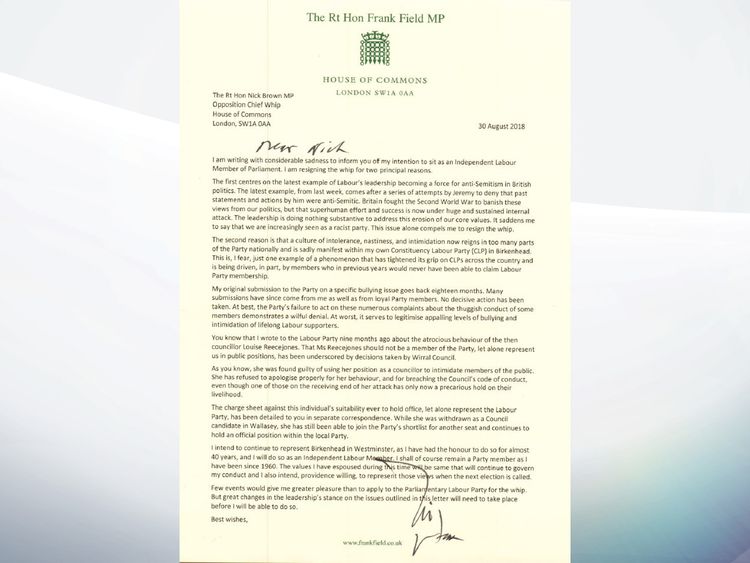 He said he would remain a party member, as he had been for 58 years.
The work and pensions select committee chair added: "The values I have espoused during this time will be the same that will continue to govern my conduct and I also intend, providence willing, to represent those views when the next election is called.
"Few events would give me greater pleasure than to apply to the Parliamentary Labour Party for the whip.
"But great change in the leadership's stance on the issues outlined in this letter will need to take place before I will be able to do do."
More follows…