Foreign Secretary Jeremy Hunt compares EU to 'prison' of Soviet Union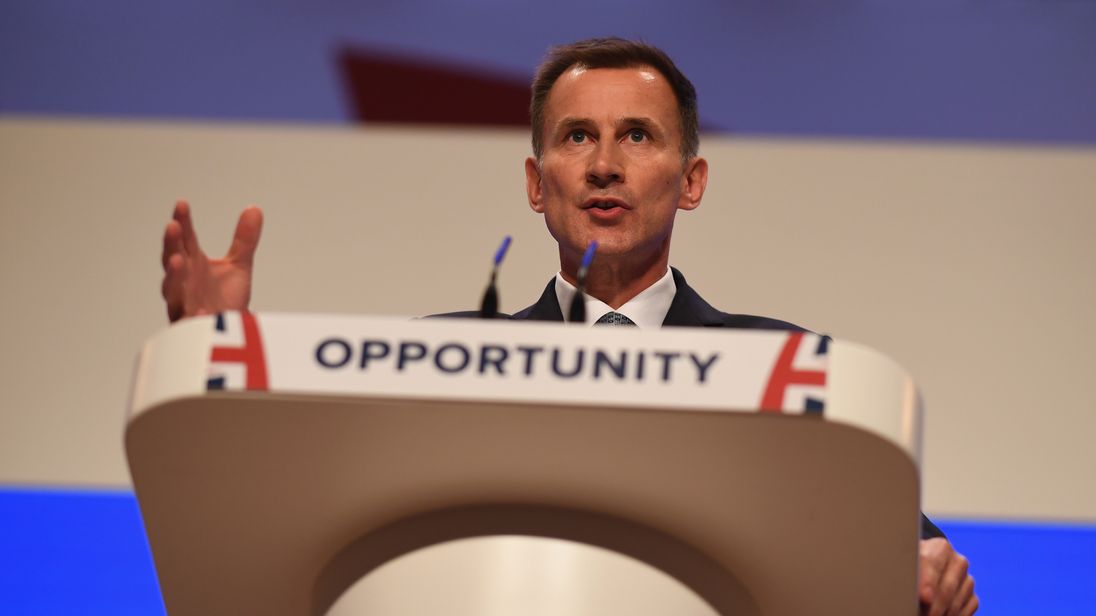 Jeremy Hunt has compared the EU to the "prison" of the Soviet Union as it tries to prevent member states from leaving.
In a notable speech at the Conservative Party Conference in Birmingham, the foreign secretary warned Brussels against rejecting the "hand of friendship" offered by Theresa May.
Delivering a stern message to the EU, the UK's top diplomat said: "At the moment you seem to think the way to keep the club together is to punish a member who leaves.
"Not just with economic disruption. But even by breaking up the United Kingdom with a border down the Irish Sea.
"What happened to the confidence and ideals of the European dream? The EU was set up to protect freedom. It was the Soviet Union that stopped people leaving.
"The lesson from history is clear: if you turn the EU club into a prison, the desire to get out won't diminish it will grow – and we won't be the only prisoner that will want to escape.
"If you reject the hand of friendship offered by our prime minister you turn your back on the partnership that has given Europe more security, more freedom and more opportunities than ever in history."
More follows…