Foreign Office 'in crisis mode' over US-Iran tensions | UK News
Britain's Foreign Office has gone into crisis mode because of rising tensions in the Gulf between the United States and Iran, Sky News can reveal.
At the moment the level of crisis is at the lower end, with a small number of additional staff focusing on Iran at the Foreign and Commonwealth Office's headquarters in Whitehall.
However, this level could be increased if the situation in the region worsens, sources said.
"We are going into crisis mode," a Whitehall source said, describing it, for now, as "pretty light touch".
A second source said the crisis in the region, with the United States and its ally Saudi Arabia pitched against Iran, is an "increasingly complex political and diplomatic situation" that "will need careful management by" the UK.
The source said Britain "is caught between [an] expectation from the US to support and a much more leery EU".
"Prudent steps are being taken to mitigate risk associated with potentially volatile escalation or miscalculation," they added.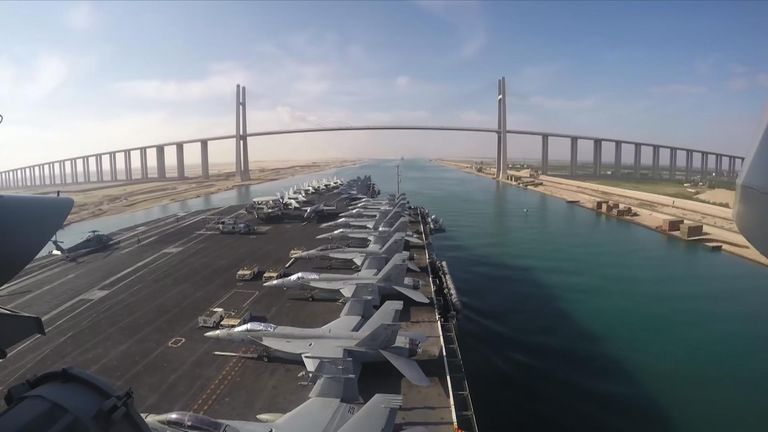 A third source said the number of additional Foreign Office staff focusing on Iran had increased by about five "across the different workstreams" because of the change in posture.
It came in response to the United States sending an aircraft carrier strike group, B-52 bombers and a patriot missile defence battering to the Gulf in recent days, as well as drawing up plans to deploy as many as 120,000 military personnel.
More follows…