Flooding and 65mph winds to batter UK tomorrow
A series of weather warnings have been issued across the UK, with strong winds and heavy rain set to cause flooding.
The Met Office has issued yellow warnings for most of Northern Ireland, south Wales and the entire southwest of England for Tuesday.
Wet and windy weather is expected in Northern Ireland from 3am and will last until 9am before the weather front heads over the Irish Sea.
Winds will reach nearly 65mph in some areas, with gusts of about 55mph in the east and southeast of the country.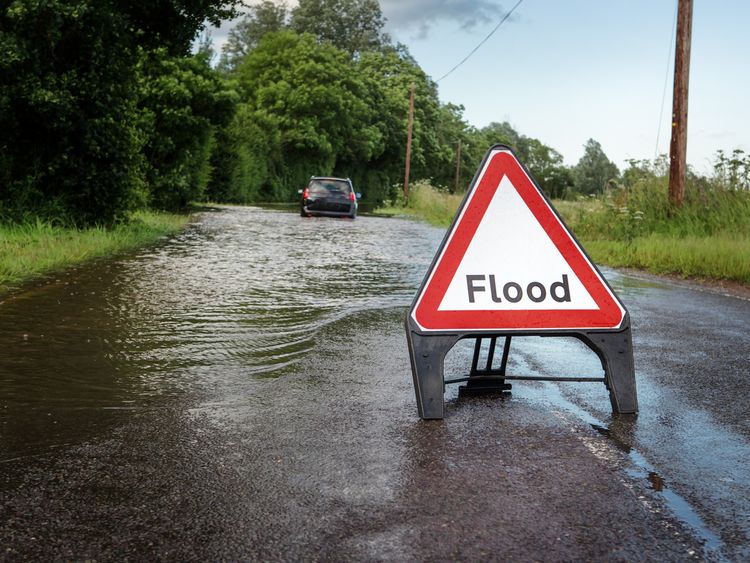 Flooding of some homes and businesses is likely, public transport will most likely take longer and flooding on roads will probably make rush hour journeys longer, the warning said.
Some people may have a short term loss of power, while coastal communities are being warned of large waves.
By 5am, the rain will have reached southern Wales and will spread across the southwest of England, where downpours will make driving difficult until about 9pm.
It will be windy, especially in coastal areas where gusts will reach around 50-65mph while inland winds will be about 40-50mph, the Met Office said.
Forecasters say flooding is likely due to heavy rain already saturating the ground over the weekend.
Much of the rest of the UK will also experience heavy rain on Tuesday, apart from the east which will just be cloudy.