Flood warning as heavy rain forecast for UK
A yellow warning for wind and rain has been issued on Sunday with the potential for flooding and transport disruption as bad weather continues to hit the UK.
The warning covers the far South East of England, with up to 30mm forecast alongside strong winds of up to 45mph inland and as high as 60mph along the coast.
But conditions are not expected to be as severe as in recent days following storms Ali and Bronagh.
The widespread disruption caused by the storms, including cancelled flights, fallen trees and flooded, blocked roads, is unlikely to be repeated, the Met Office said.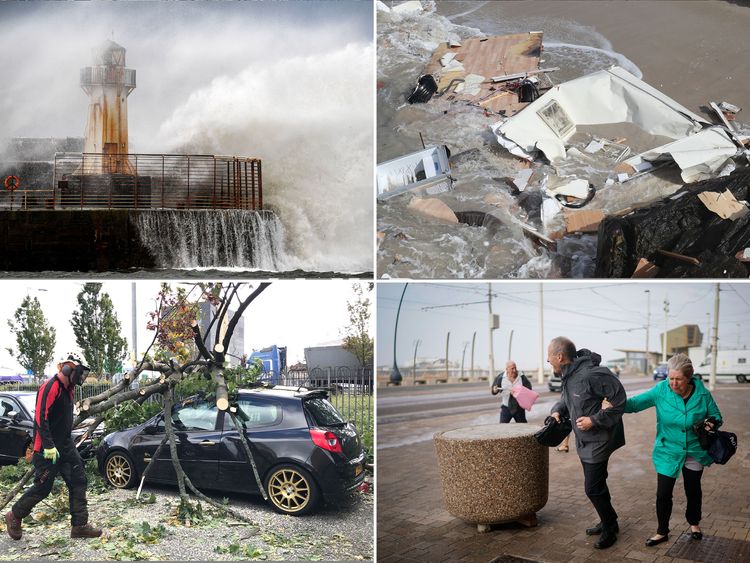 Meteorologist Helen Roberts said it is "very unlikely at this stage" that Sunday will bring the third named storm of the season.
She said: "It will be a wet and windy day across all southern parts, so southern counties of England and possibly south Wales as well, but nothing like what we've seen with the storms earlier in the week, so just a fairly typical autumnal cloudy, wet day."
Ms Roberts added that Northern Ireland, Scotland and northern England can expect a "fairly chilly day with bright, sunny spells and showers".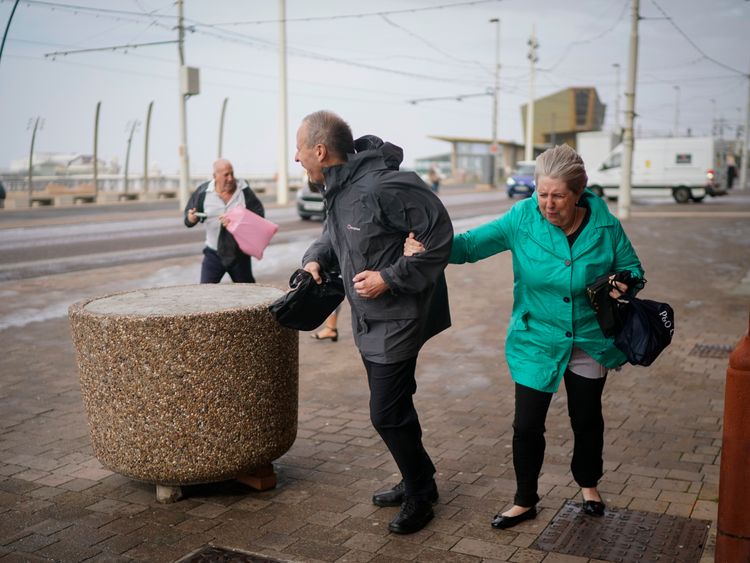 Temperatures are expected to remain in the low teens, with a high of 15C (59F) expected in the South East.
Wet and windy conditions are expected to settle next week, with the possibility of 20C (68C) in the South of England by Friday.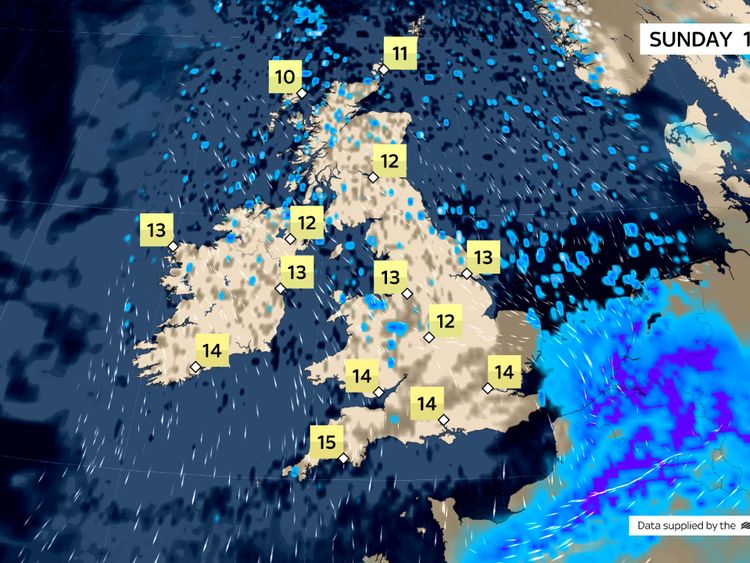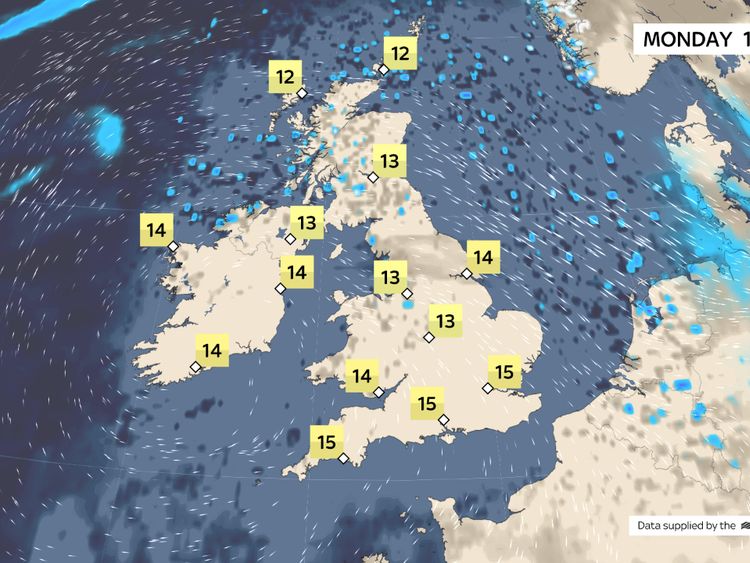 Earlier this week, Storm Ali killed two people and tens of thousands of people were left without power in high winds and lashing rain.
The UK and Ireland's first storm of the season quickly caused devastation with wind gusts reaching 102.2mph.
On Wednesday, a Swiss woman in her 50s, named locally as Elvira Ferraii, died when her caravan was blown off a cliff on Ireland's west coast.
As Ali barrelled across the UK, a man in his 20s was killed when a tree fell on him in Slieve Gullion Park in Newry, Northern Ireland.