Family of NHS nurse who died after missed cervical cancer want inquiry | UK News
The family of an NHS nurse whose cervical cancer was missed several times by medics has called for a full independent inquiry into her care. 
Julie O'Connor, 49, died last week after recording a poignant video from her bed just days before.
The former NHS nurse, from Gloucestershire, described her anger at the mistakes made by the NHS that she and her family believe cost her the opportunity of treating her cervical cancer.
In the video, Mrs O'Connor said: "I think it took six attempts for the cancer to be diagnosed. It's disgusting I have been suffering the way I have and I continue to suffer."
At the end of the video she told her brother, who is behind the camera, that she will die "in the next few days". She died three days later.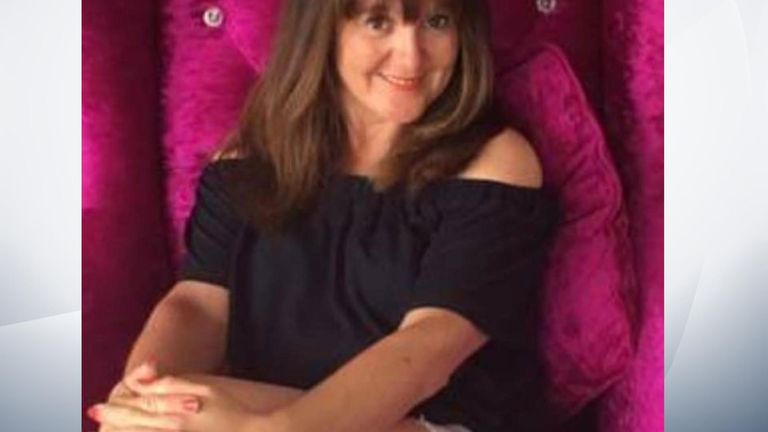 Her husband Kevin O'Connor, who was married to her for 31 years, told Sky News his wife "touched everybody with a smile".
He said: "That's one of the last things she said to me – 'don't let anybody else go through this pain and suffering'. That was the reason behind the video."
In 2014 a smear test came back negative but Mrs O'Connor had a nagging feeling that something was not right and so she pursued it for three years.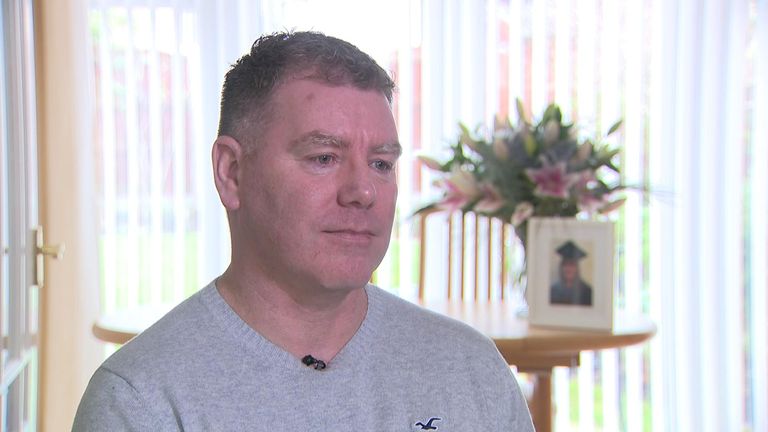 It was only in 2017 that a doctor at a private hospital diagnosed her cancer.
In the video, Mrs O'Connor said her NHS care had not been good enough.
"The pathologist and the gynaecologist, who had several opportunities to intervene, I hold them responsible, and I do hold the board of directors at North Bristol Trust accountable," she said.
In a statement, North Bristol NHS Trust Medical Director Dr Chris Burton sent his condolences to the family and said: "We are committed to understanding the full circumstances of the care we provided so we can improve our services for the future, and we will be publicly open with the overall findings of the independent investigation we have commissioned."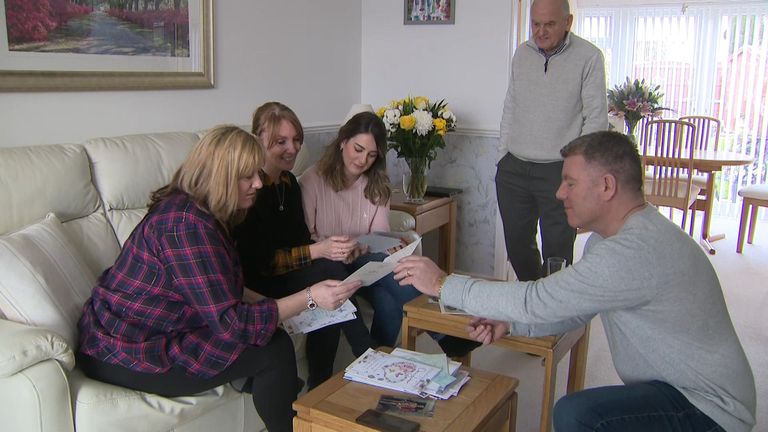 But Mr O'Connor said he was disappointed by the scope and scale of the hospital-commissioned investigation and called for a wider review.
He added: "Anger is a wasted emotion. It's just an appeal – please look at the review, please consider the bigger picture, look at if there's other victims out there.
"I believe there is a bigger picture out there. There are potentially more victims.
"If North Bristol's Trust had enacted the actions and recommendations from previous reviews, Julie would still be alive. That, for me, was the fundamental failure."
Their two grown up children were able to spend time with their mother in the hospice before she passed away.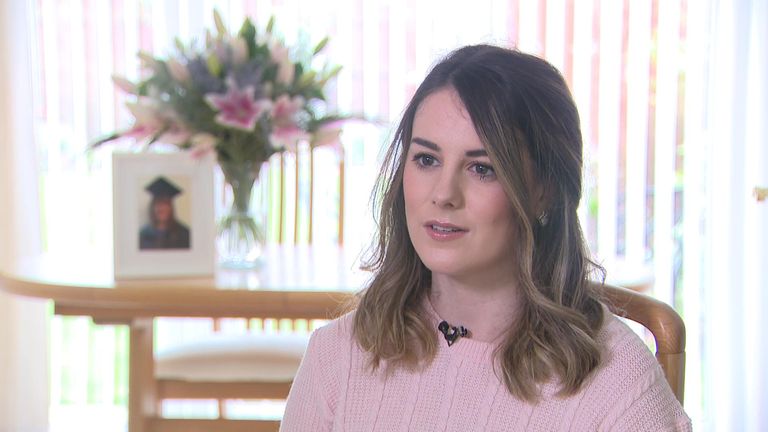 Her daughter Sophie, 22, told Sky News: "I'm not angry at all because I think there's no point being angry.
"It won't help or change anything and Mum was never angry – she was just upset.
"We knew the end was coming but it was nice that I could be there with her and I think it was closure in the end…she would always tell me 'please just tell your friends about smear tests and get them to tell their friends and daughters'."
Mrs O'Connor's funeral will take place near her childhood home on the Wirral next week.