'Extraordinary moment' as UK reaches landmark HIV target
The UK has reached a major target in the battle against HIV, figures show.
The target for 2020 is to ensure that 90% of people with HIV are diagnosed; 90% of people diagnosed are receiving treatment and 90% of people treated experience viral suppression, meaning they are not infectious to others.
Statistics released by Public Health England show that the UK reached the target last year, with levels of 92%, 98% and 97% respectively.
Overall, 87% of people with HIV in the UK have an undetectable trace of the virus and are unable to pass it on, thanks to treatment, PHE said.
New diagnoses in the UK fell from 5,280 in 2018 to 4,363 last year.
It was reported last year that a young person diagnosed with HIV is likely to have a near normal life expectancy.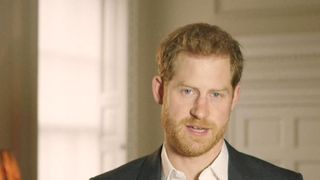 National Aids Trust chief executive Deborah Gold said reaching the target made the UK a "global leader" in the fight against HIV.
"This is an extraordinary moment in the fight against HIV – in which everything seems possible," she said.
"The government must explicitly commit to achieving zero new infections and zero stigma, and agree a plan as to how to get there."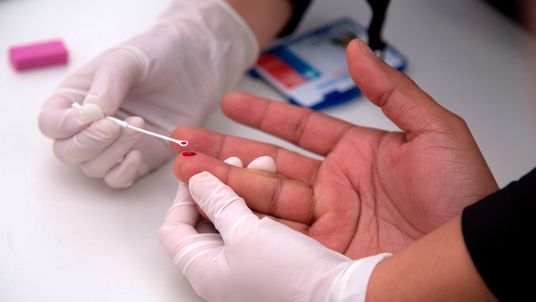 This is an extraordinary moment in the fight against HIV – in which everything seems possible
Ian Green, chief executive of the Terrence Higgins Trust, said reaching the target was "fantastic news" but that the country now needed to be "even more ambitious" to end new HIV transmissions entirely.
Health Secretary Matt Hancock said: "Today's report is a poignant and powerful reminder of how far we've come.
"Now in the UK, almost everyone with HIV is not only diagnosed and in treatment but living long, healthy lives – and we're one of just a handful of countries to meet these ambitious UN targets."
But there is still work to do: 8,200 people of the estimated 102,000 living with the disease are unaware of it and 43% of new diagnoses are already at a late stage.
Europe as a whole is unlikely to meet the target by 2020, with the World Health Organisation warning that the continent is seeing an "unacceptably high" number of new infections.
Much of the problem was in eastern Europe, where more than 130,000 people were diagnosed with the virus last year, the highest rate the region has ever seen.
Western Europe saw a decline in the number of new diagnoses, however.
Dr Zsuzsanna Jakab, WHO's Europe director, said: "My call to governments, ministers of health and decision-makers is bold: scale up your response now."