Extinction Rebellion protester climbs up base of Big Ben | UK News
An Extinction Rebellion demonstrator is climbing up the scaffolding around the base of Big Ben.
The man, named by the environmental protest group as 43-year-old tree surgeon Ben Atkinson, appears to be wearing a costume and blonde wig mimicking Prime Minister Boris Johnson.
He is said to be attempting a "free solo climb" of the Queen Elizabeth Tower to "highlight government inaction on the climate and ecological emergency".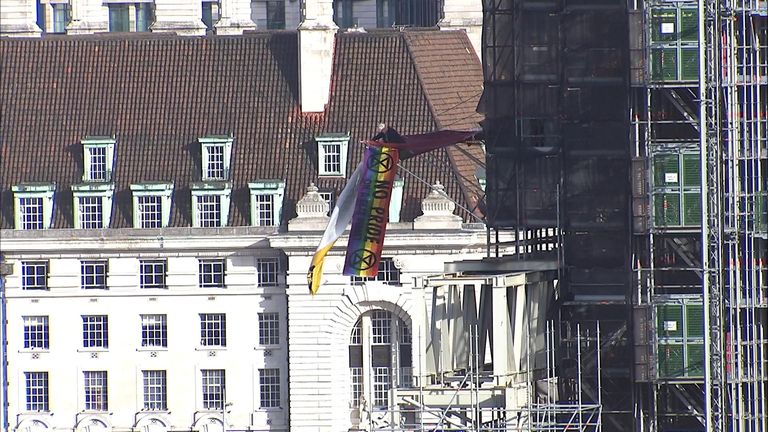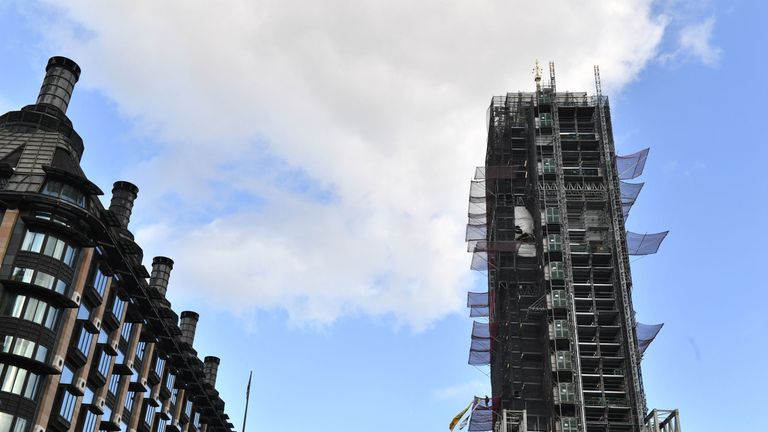 Crowds have gathered below to watch the dangerous stunt, with Mr Atkinson having unfurled a rainbow-coloured flag adorned with the Extinction Rebellion logo and the words: "No pride on a dead planet."
Another sign draped from the tower reads: "Citizens Assembly."
One of the many demands the group has made is for the government to create a citizens assembly "on climate and ecological justice", which it says politicians should be led by when it comes to environmental issues.
It has said members would be randomly selected from across the country, similar to jury service, to discuss and make recommendations on how to respond to the climate emergency.
More follows…