EU Brexit negotiator Michel Barnier warns of 'a Farage in every country'
The EU's chief Brexit negotiator has warned of a Nigel Farage-type figure "in every country" – prompting the ex-UKIP leader to thank him for the "compliment".
Michel Barnier used a speech on Thursday to caution "the European project is fragile", as he attacked "populist deceit" across the continent.
Addressing a conference of the centre-right European People's Party (EPP), the largest in the European Parliament, Mr Barnier called for "a strong Europe that speaks in one and the same voice".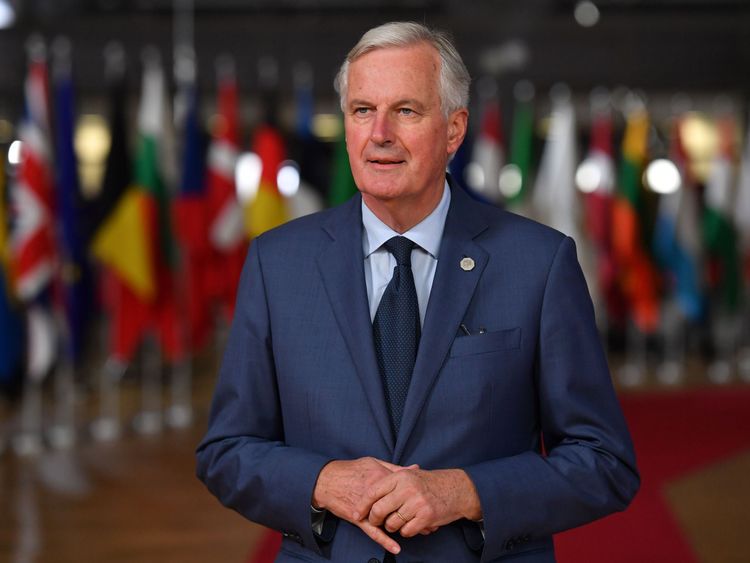 "The European project is fragile, it is under threat, it is perishable and at the same time it is vital," he said.
"We all have to fight against those who want to demolish Europe with their fear, their populist deceit, their attacks against the European project. There is now a Farage in every country."
Responding to the European Commission official's comments, Mr Farage later tweeted: "Thanks for the compliment."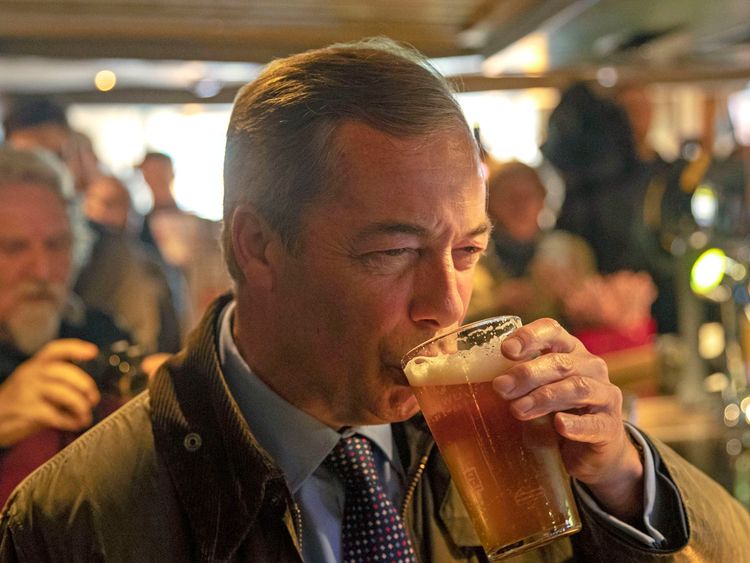 Mr Barnier is a former vice-president of the EPP but has previously ruled out running as the party's lead candidate in next year's European Parliament elections.
This would have seen him become the favourite to succeed Jean-Claude Juncker as president of the commission.
Speaking in Helsinki, Mr Barnier stressed how he wants to see "my Brexit mission to the end".
Instead, German MEP Manfred Weber, an ally of his country's leader Angela Merkel, was chosen as the EPP's candidate to become the next president.
Irish prime minister Leo Varadkar also addressed the EPP conference, where he called for a "level playing field" between the EU and UK under the terms of a Brexit trade deal.
In comments that will jar with Brexiteers, who want the UK to have the freedom to move away from Brussels rules once outside the bloc, Mr Varadkar said: "We want the future relationship between the EU and UK to be as close as possible, both in terms of the economy and security.
"But it must provide a level playing field and the integrity of our single market must be upheld."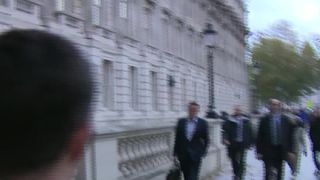 Meanwhile, both Downing Street and EU leaders have played down reports a Brexit divorce deal could be agreed imminently.
European Council president Donald Tusk told Channel 4 News of his "hope" of an agreement, yet added: "Still we need maybe five, maybe six, maybe seven days."
And Irish foreign minister Simon Coveney told a business conference in Dublin: "I would urge caution that an imminent breakthrough is not necessarily to be taken for granted, not by a long shot.
"Repeatedly people seem to make the same mistake over and over again, assuming that if the British cabinet agrees something, well, then that's it then, everything is agreed.
"This is a negotiation and needs to be an agreement of course between the British government, but also with the EU and the 27 countries that are represented by Michel Barnier and his negotiating team."
A senior UK government source told the Press Association reports in European media that an agreement could be reached in the next few days should be taken "with a very large pinch of salt".