Essex lorry deaths: Ten teenagers named among 39 victims | UK News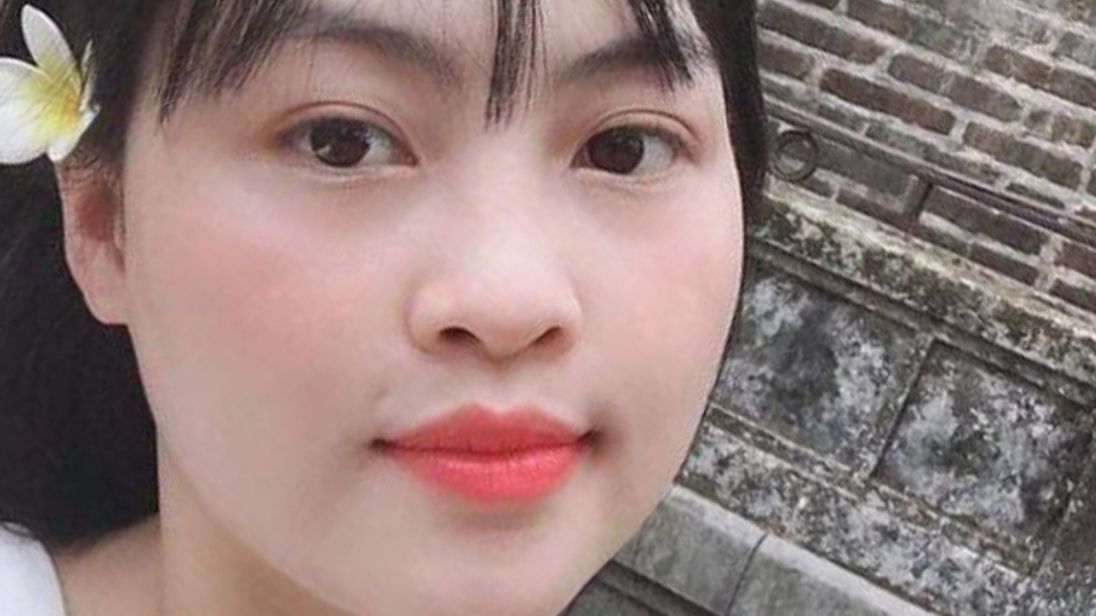 Ten teenagers were among the 39 people found dead in a refrigerated trailer in Essex last month, police have confirmed.
Essex Police on Friday released the names of the 31 men and eight women whose bodies were found in an industrial park in Grays on 23 October, a day after revealing they were all Vietnamese nationals.
The youngest two were just 15-years-old and the oldest was 44-years-old.
The victims are:
Pham Thi Tra My, 26-year-old woman from Ha Tinh
Nguyen Dinh Lurong, 20-year-old man from Ha Tinh
Nguyen Huy Phong, 35-year-old man from Ha Tinh
Vo Nhan Du, 19-year-old man from Ha Tinh
Tran Manh Hung, 37-year-old man from Ha Tinh
Tran Khanh Tho, 18-year-old man from Ha Tinh
Vo Van Linh, 25-year-old man from Ha Tinh
Nguyen Van Nhan, 33-year-old man from Ha Tinh
Bui Phan Thang, 37-year-old man from Ha Tinh
Nguyen Huy Hung, 15-year-old boy from Ha Tinh
Tran Thi Tho, 21-year-old woman from Nghe An
Bui Thi Nhung, 19-year-old woman from Nghe An
Vo Ngoc Nam, 28-year-old man from Nghe An
Nguyen Dinh Tu, 26-year-old man from Nghe An
Le Van Ha, 30-year-old man from Nghe An
Tran Thi Ngoc, 19-year-old woman from Nghe An
Nguyen Van Hung, 33-year-old man from Nghe An
Hoang Van Tiep, 18-year-old man from Nghe An
Cao Tien Dung, 37-year-old man from Nghe An
Cao Huy Thanh, 33-year-old man from Nghe An
Tran Thi Mai Nhung, 18-year-old woman from Nghe An
Nguyen Minh Quang, 20-year-old man from Nghe An
Le Trong Thanh, 44-year-old man from Dien Chau
Pham Thi Ngoc Oanh, 28-year-old woman from Nghe An
Hoang Van Hoi, 24-year-old man from Nghe An
Nguyen Tho Tuan, 25-year-old man from Nghe An
Dang Huu Tuyen, 22-year-old man from Nghe An
Nguyen Trong Thai, 26-year-old man from Nghe An
Nguyen Van Hiep, 24-year-old man from Nghe An
Nguyen Thi Van, 35-year-old woman from Nghe An
Tran Hai Loc, 35-year-old man from Nghe An
Duong Minh Tuan, 27-year-old man from Quang Binh
Nguyen Ngoc Ha, 32-year-old man from Quang Binh
Nguyen Tien Dung, 33-year-old man from Quang, Binh
Phan Thi Thanh, 41-year-old woman from Hai Phong
Nguyen Ba Vu Hung, 34-year-old man from Thua Tien Hue
Dinh Dinh Thai Quyen, 18-year-old man from Hai Phong
Tran Ngoc Hieu, 17-year-old boy from Hai Duong
Dinh Dinh Binh, 15-year-old boy from Hai Phong
More follows…