England's forgotten and little-known memorials celebrated by new project
Members of the public have been nominating their favourite little-known memorials in England.
Historic England asked members of the public to share knowledge of England's forgotten memorials.
The nominations form part of the Immortalised project, which looks at who is remembered and how. It will also note who is missing and why.
A pub mural to a local rebel and a garden shrine to paupers and prostitutes are among the hundreds of sites put forward.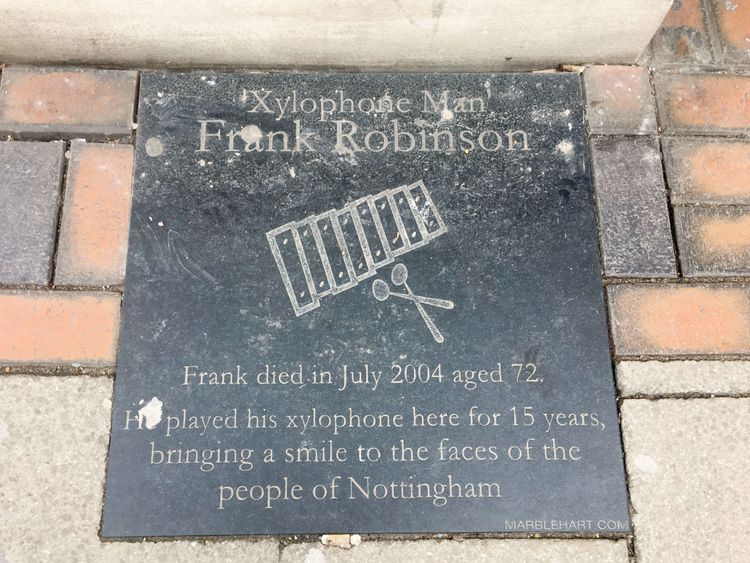 Some of those nominated by the public have been given listed protection, including the gravestone of a woman who founded a "ragged school" in Bristol, as well as a peace memorial commissioned by a woman to mark the end of the First World War and the safe return of those who survived.
Nominations include statues of Dolly Peel, in South Shields, who was a fishwife, smuggler and protector of local sailors.
Another is for a plaque commemorating Frank Robinson, who became known as the "Xylophone Man" after busking for years in Nottingham city centre.
Also nominated was a bronze statue which commemorates the female workforce at the factory for Carr's Table Water biscuits in Carlisle.
In Parkend, Gloucestershire, a pub mural remembers Warren James, who led a rebellion against the Crown after large areas of the Forest of Dean were enclosed.
In the City of London, the Memorial to Heroic Self Sacrifice in Postman's Park, which commemorates ordinary people who died while saving the lives of others, has been upgraded to Grade II status.
And in Southwark, Crossbones Graveyard is a wild garden shrine to the "outcast dead" such as paupers and prostitutes who are thought to be buried there.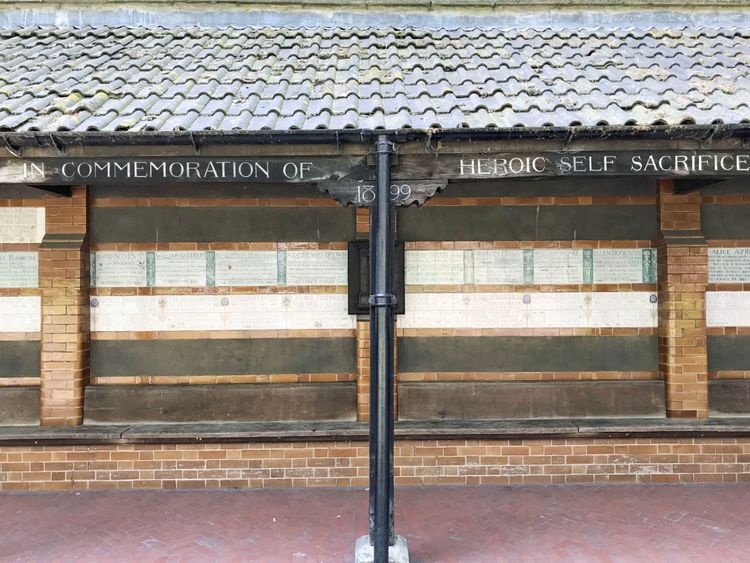 Duncan Wilson, chief executive of Historic England, said: "We are very grateful that so many people took the time to tell us about memorials in their communities and the stories behind them.
"At a time when our national statues and memorials are under increasing scrutiny, we're delighted to shine a light on these often undiscovered and under-appreciated markers of our past.