Elite British cyclist Mike Hall 'died instantly' when hit by car during Australia race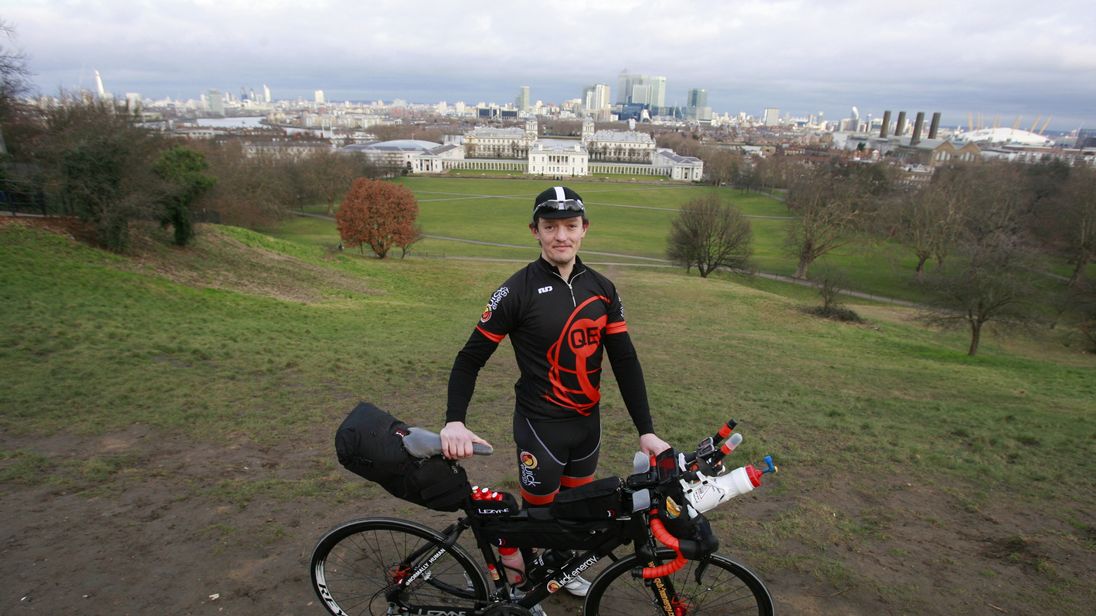 A British ultra-endurance cyclist died almost instantly when he was hit by a car during an Australian race, an inquest has heard.
Mike Hall was in second place in the 5,500km (3,400 miles) Indian Pacific Wheel Race on 31 March last year when he died from severe head, spinal and abdominal injuries after he was hit from behind near Canberra.
The respected elite cyclist, from Harrogate, North Yorkshire, was most of the way through the Fremantle to Sydney race and was cycling in the dark when he was hit by Shegu Bobb, 19, at 6.22am, the inquest heard.
Mr Bobb, who was driving at 62mph (100kmh), told police he thought he had hit a kangaroo.
No charges have been brought against him and he suffered significant distress and shock after the crash, the court heard.
Lawyer Ken Archer described the event as a "Hunger Games on wheels", with some riders cycling up to 400km a day and sleeping four hours at night.
Witnesses at the inquest gave conflicting accounts of the visibility on the morning Mr Hall was riding on the Monaro Highway as part of the coast-to-coast race.
Two other drivers almost hit Mr Hall earlier that morning, the court was told.
Joshua Spulak cried as he told the court about his near miss on his commute from Cooma to Canberra.
"It could have been me. I could have hit him. I just couldn't believe it," he said.
Mr Spulak said he had his high beams on but the cyclist "came out of nowhere" and did not appear to be wearing reflective clothing or strips.
Ashley Crivici said he swerved to avoid Mr Hall about 20 minutes before he died, initially thinking he was a deer.
Lorry driver Anthony Shoard said the cyclist was "too close" as he cut across him to turn off a road at 4.30am.
"He cut it very fine," Mr Shoard said.
However, other drivers said they saw visible reflective strips on his arms and legs.
Jennifer Perring said it was unusual to see a cyclist on the highway in the dark as she drove to work in Canberra, but he was wearing reflective strips.
Anthony Maxwell noticed Mr Hall's rear red light and front white light, as well as reflective material on his legs when he drove past.
But Michael Quis said he had his high beams on and only saw Mr Hall at the last minute because he did not see any reflectors.
"I wondered where the hell he came from," he said.
Outside the court Mr Hall's partner, Anna Haslock, said: "Mike was a very experienced cyclist. He knew what he was doing.
"I know he would have been doing everything he could to look after himself on that race."
Mr Hall's death shocked the cycling world, with memorial rides organised in Australia and the UK.
The Indian Pacific Wheel Race was also cancelled this year.
The inquest will conclude on Thursday.